Free FINTRAC Forum to Shine Light on AML Issues and Real Estate Sector – BCREA
The Financial Transactions and Reports Analysis Centre of Canada (FINTRAC) is hosting its first-ever National Real Estate AML/ATF Virtual Forum for real estate sector professionals from February 14 to March 18.
This virtual on-demand forum is a great opportunity to learn more about your AML responsibilities, while gaining a better understanding of FINTRAC and its role in combatting money laundering. Managing brokers will learn how to strengthen their brokerage's compliance program and what to expect during a compliance examination. Realtors will benefit from a deep dive into how to identify suspicious transactions and submit a suspicious transaction report.
The forum will also include a presentation on FINTRAC intelligence case studies, giving attendees a greater appreciation of the impact real estate professionals can have on keeping illegal funds out of the housing market.
The forum is free. Click here to for more information and to register.
To subscribe to receive BCREA publications such as this one, or to update your email address or current subscriptions, click here.
Quebec moving day could see record number of tenants without somewhere to live
MONTREAL — A Quebec housing advocacy group says it's worried there will be a record number of households left without somewhere to live on the province's July 1 moving day.
"On the eve of July 1, in Quebec, we count 750 renter households that have not found housing," said Véronique Laflamme, a spokeswoman for the Front d'action populaire en réaménagement urbain, in an interview.
That estimate is based on requests for aid received by municipal housing offices in the province, Laflamme said, and could change if families find housing in the meantime.
The number is much higher than the 420 renter households who were without housing at the same time last year, she said.
She said the number of households that called a housing assistance service this year also rose to 3,500, up from 2,000 the year before.
In Montreal on Friday, 107 households were being helped by city staff and had "still not found a permanent solution," the city's communication department said in an email. Among those "some have been able to negotiate a short-term lease extension, while others will be able to be housed by relatives."
The city said it is able to temporarily house everyone in need.
According to Laflamme, "these numbers are the tip of the iceberg of the housing crisis" in Quebec. She said more families are living in substandard housing, housing that is too small for their needs or housing that is too expensive.
According to the most recent annual report by the Canada Mortgage and Housing Corporation, published last February, around 30 municipalities in Quebec have vacancy rates below one per cent.
In the Montreal region, the vacancy rate is higher, at 3 per cent.
On Wednesday, Quebec announced it will increase a financial assistance program for low-income households starting Oct. 1.
The government also said it would spend $2 million as part of "Operation July 1" to help people find housing, and to provide temporary housing and furniture storage for people who can't find somewhere to live.
"There is absolutely no reason for people to sleep in the street tonight if those people call the emergency teams of our housing offices," Municipal Affairs and Housing Minister Andrée Laforest said in an email, adding that the government has set aside a record amount of money to provide "immediate assistance for tenants in need."
However, Laflamme said the government isn't getting to the root of the problem. Her group would like to see the Quebec government take action against real estate speculation and evictions that take advantage of grey areas in the province's housing laws.
According to the province's housing department, more than 8,000 "social and affordable" housing units have been built, or are under construction, since 2018.
The City of Montreal said it's waiting for Quebec and Ottawa to reach a funding agreement that will allow it to build or renovate 6,000 social housing units.
While the start date of residential leases has not been fixed by the Quebec government since the 1970s, the far majority start July 1. The practice began with a 1750 law that established May 1 as the start date of residential leases – a move by the government of what was then New France to protect tenant farmers from being evicted over the winter.
This report by The Canadian Press was first published July 1, 2022.
Clara Descurninges, The Canadian Press
The ins and outs of real estate – Toronto Sun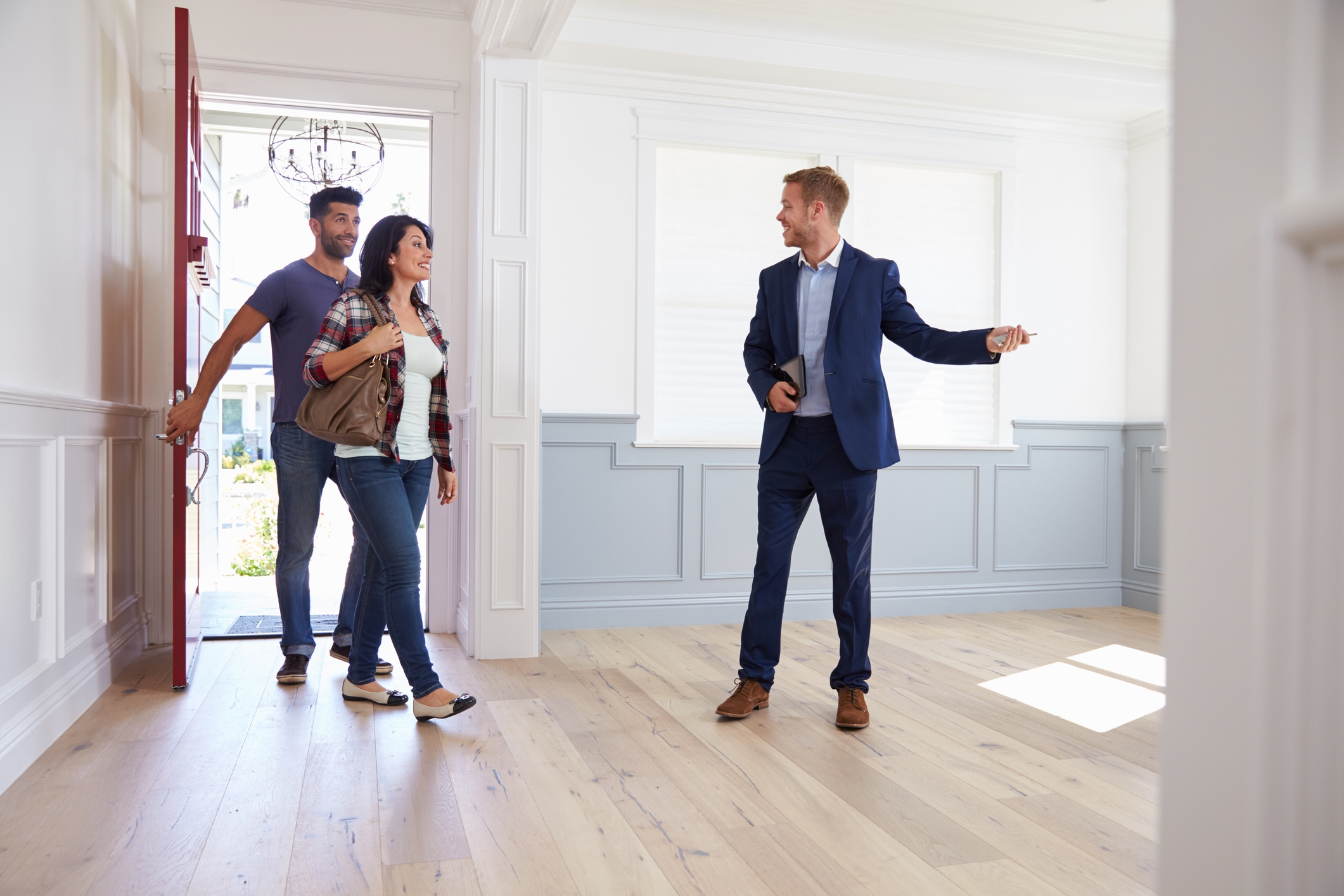 Reviews and recommendations are unbiased and products are independently selected. Postmedia may earn an affiliate commission from purchases made through links on this page.
Article content
For new homes buyers, specifically, three questions they should ask include:
– Is there an assignment?
– Are there development fees?
– Is it a reputable builder?
When it comes to selling, Padjan suggests the following:
– Get the right prices;
– Manage expectations of the market; and,
– Consider multiple offers or offers anytime.
Finally, the top three tips for investors include:
– Go physically see the property just in case something doesn't jive.
– It is perfectly okay to do an inspection for mould, asbestos and other potential hazards.
– Investors should be aware of hidden fees such as maintenance bills.
When asked, why are you so proficient in this industry, Padjan states:, "I am honest, and have a very supportive, international brokerage and I always build relationships with other agents."
For general real estate inquires, reach out to marianne.padjan@exprealty.com,
For more information, reach Nicole at Nicole@prospect2win.com or subscribe to her YouTube channel at www.youtube.com/NicoleAttias.
Canada's fastest-growing region flexes real estate muscle – Business in Vancouver
The 74-acre Greata Ranch and Butler lands near Summerland are listed for sale as one of the largest waterfront development parcels in the Okanagan | Photo: Colliers International
Kelowna, and with it the Central Okanagan, has the fastest-growing population in Canada, posting a 14 per cent increase from 2021 to 2026, according to Statistics Canada.
With 224,000 people, the city of Kelowna has twice the population of Nanaimo, Kamloops or Prince George as the second-largest B.C. city outside of the Lower Mainland.
The broader Thompson-Okanagan region is currently growing at about 1.6 per cent per year, hitting 620,000 in 2021 and adding roughly 10,000 new residents annually.
Judging by real estate development being launched this spring the regional population will continue to accelerate, providing the current residential downturn proves shallow and brief. It is housing, after all, that is driving the real estate market across the Okanagan, but residential sales have slowed recently.
In May, total Okanagan home sales were down 28.5 per cent from a year earlier, though the average price increased nearly 10 per cent, year-over-year to $785,600, according to the B.C. Real Estate Association (BCREA).
The BCREA is now forecasting that Okanagan home sales will drop 19 per cent this year, from 2021, and fall a further 14.8 per cent in 2023, with home prices eking out just 1.3 per cent increase that year compared to 2022.
May sales across the Okanagan slid down only 1.2 per cent compared to April, noted Lyndi Cruickshank, president of the Association of Interior Realtors, which she said reflects the market's stability.
The mantra in the Okanagan real estate community is that a lack of supply has helped to stifle sales and keep prices rising. This year should test that theory, if all the current projects proceed.
One of the largest is Greata Ranch, a 46-acre lakefront parcel near Summerland between Kelowna and Penticton along Highway 97. On the development radar for more than a decade, the property has now been extended with the addition of 28 adjacent waterfront acres, the Butler family lands.
The entire 74 acres is now being marketed as a single parcel for mixed-use with a residential emphasis, according to Stephen Webber, associate vice-president of Colliers International.
The price will be decided by bids submitted by potential buyers on the vendor's "form of offer."
The City of Kelowna voted unanimously on May 31 to approve a 425-home development at the Tower Ranch area in east Kelowna. Also in Kelowna, a 1,000-home development was approved in late May that includes 16 buildings, up to 17 storeys high, on Lakeshore Road. North Kelowna is the focus of major mixed-use development plans on two former industrial sites, including 40 acres of lakefront that was once a sawmill.
In downtown Kelowna, the University of British Columbia Okanagan (UCBO) is pushing to build a 46-storey residential and administration tower. Nearby, the 26-storey Savant condo tower is now pre-selling at an average of $1,000 per square foot, according to Shane Styles, president of Epic Real Estate Solutions of Kelowna.
Styles, who was born and raised in the Okanagan, estimates that investors account for 60 per cent to 70 per cent of new condominiums buyers.
There are user investors, like parents buying an apartment for their children to use while attending UBCO or using it themselves as a vacation home and renting it out seasonally; and what he calls "pure investors" who count on rental income and appreciation.
The May benchmark price for condominiums in the Okanagan increased 31 per cent to $342,500, compared to a year earlier. The rental vacancy rate in Kelowna is 0.6 per cent, the lowest level in Canada.
At least a score of new developments are planned in West Kelowna, including the next phases of Kind Development's Lakeview Village, where 120 homes in the first two phases sold out and a retail village is already complete.
In Penticton, the largest residential development in years was granted regulatory approval in May for a 219-unit market-housing project on a 6.6-acre site. The development is now awaiting provincial highways approval and a bylaw amendment. An even larger Penticton development, for nearly 700 new homes in the North Witse Block area received approval to proceed to public hearings on June 20.
On Shuswap Lake, the Old Town Bay development has been refreshed for 2022, with a trio of developments, including a 32-lot single-detached subdivision, new strata units, a hotel and a large recreational vehicle park where lots will be sold as strata.
A market to watch, according to Styles, is Vernon and the North Okanagan, which he sees hosting the next wave of real estate investment.
Styles believes the entire Okanagan economy will be booming this summer, the first in two years with no pandemic restrictions.
"It will be nuts," Styles predicts, which could also prove an accurate forecast for the entire Thompson-Okanagan real estate market.