Insider Trading: Gallagher's future in Montreal has taken a sudden turn – TSN
TSN Hockey Insiders Darren Dreger and Frank Seravalli join host Gino Reda to discuss whether or not Brendan Gallagher could be dealt, what the remaining free agent market looks like and how the Tampa Bay Lightning plan to navigate their way out of a cap crunch.
---
Is Gallagher's future as a Montreal Canadien in doubt?
Montreal has thrown out over $55 million this off-season to improve up front. What does this mean for Brendan Gallagher?
Dreger: Veteran Brendan Gallagher is going into the final year of his contract with the Montreal Canadiens. Now up until, I would say, a month ago, if you would have questioned the future of Gallagher in Montreal, I would have said "No, no, no, he's a long-term fit and probably the next captain for the Canadiens." But contract negotiations haven't gone as expected. Up until recently, there was good dialogue. But as you mention, the Canadiens acquired Josh Anderson. They signed Tyler Toffoli and all of a sudden now, Marc Bergevin is playing hardball with Brendan Gallagher's camp. Now, granted he is going into the final year of his contract so Bergevin does have the better part of that year to figure it out. But I can tell you guys this has sparked trade speculation. Some openly and fairly wondering whether or now Bergevin now would consider trading Brendan Gallagher or use his services for the remainder of the year. No matter how it shakes down, there will be no shortage of teams or interest if Gallagher hits the market.
Seravalli: And you can put the Vancouver Canucks right at the very top of that list of teams that would be interested in Brendan Gallagher if and when he makes it to the block in Montreal to bring Gallagher home. Of course, he makes his off-season home there, starred for the Vancouver Giants, and more than that, the Canucks at large are interested in a winger. General manager Jim Benning after acquiring defenceman Nate Schmidt on Monday night from the Vegas Golden Knights is certainly perusing the market for both trade targets and also the free agent market to try and figure out how he can add some punch to his team on the wing. I think it all depends on cost. I think the Canucks, at this point, have some ability to move out some contracts, whether or not it's Loui Eriksson or Brandon Sutter, who knows what happens with Jake Virtanen the restricted free agent. So, Jim Benning has some flexibility now and it all is going to depend on cost. And so they could go back in a budget item with a guy like Josh Leivo, but moving forward I think Benning would like to make one more splash if he can this off-season.
Where does the free agent market stand now?
About half of the players on TSN's Top 100 pre-Free Agent Frenzy list are still available. We knew the flat cap was going to be a problem, but are things even tighter than we initially thought?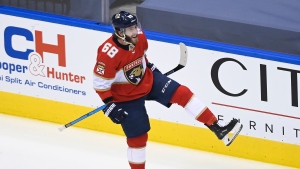 Dreger: It feels that way. Certainly, to those player agents who are still in the mud and likewise their clients, the players. I mean you're right, most of the big-name guys are now off the board but I'll give you an example how paralyzed the system is right now. I can give an example of a player who was making between $3 million and $4 million last year – a very good player – who has had teams offer a lot of one-year deals at $1 million or less. So, teams are value shopping if you want to put it that way which is being polite. They're looking for a steal of a deal and that is not sitting well with the player agents or the players appreciably and understandably. To the point where there's some grumbling and looking back in hindsight in what could have been included in the collective bargaining agreement. Why didn't they pursue franchise exemption for a player so every team could have that one guy? Or looking at some of the other things like simply raising the cap floor. Not the ceiling, the cap floor. But most of this is predictable and the system is where it's at most expected would get there.
Seravalli: And one player who has held firm on his value and his belief is Mike Hoffman. Who is somewhere probably between $5.5 million and $6.5 million on a one-year deal. A guy who averages 27 goals a season. He can be had on that one-year deal. The teams that are most interested at this point are the Boston Bruins, the Columbus Blue Jackets and also the Nashville Predators. But other teams like the Habs, like the Canucks could be in the mix if they're able to move pieces.
Where might

Tyler Johnson

land?
With four years left at $5 million per season, what's the latest on that front?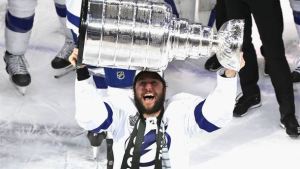 Seravalli: Well there's been some increased flexibility with the Johnson camp and the Tampa Bay Lightning. He's expanded his list of available teams that he would accept a trade to from five to eight. They're willing to accept some other suggestions as well from the Lightning in order to best facilitate a move and help get the Lightning out of cap jail. But at this point, the Lightning are going to have to swallow hard here and be prepared to make a trade much like the Vegas Golden Knights did previously with Paul Stastny and Nate Schmidt. Perhaps even including a draft pick to move on from Tyler Johnson or one of a number of other players that they would consider doing so including Alex Killorn, Yanni Gourde, a number of players. But the real hang-up in Tampa Bay is that all of those players – with the exception of Killorn who has a modified no-trade – is that they hold all the cards like Johnson does with full no-trade moves.
What were the financials of the bubble?
It worked about as well as expected, but it didn't come cheap, did it?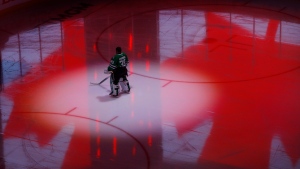 Seravalli: That's right. At an estimated cost of $75 million to $90 million. The NHL believes a cost benefit analysis still is in their favour with the continuity and awarding a Stanley Cup. And also, the revenue that it brought in and preserved from last season.
Reda: And in terms of the re-start, the NHLPA has now assembled its players committee, they're expected to begin discussions with the NHL in the next week or so.
MLB slams Dodgers' Justin Turner for returning to field after positive COVID-19 test – CBC.ca
Justin Turner violated coronavirus protocols when he celebrated on the Globe Life field with his Los Angeles Dodgers teammates and he refused instructions from security to leave the field, behaviour that Major League Baseball said risked the safety of others.
The commissioner's office said Wednesday that it is starting a full investigation of the 35-year-old third baseman.
The Dodgers won their first World Series championship since 1988 with a 3-1 victory over Tampa Bay in Game 6 on Tuesday night.
Turner was pulled from the game following the seventh inning after MLB was notified that he had tested positive for COVID-19. He was quarantined in a doctor's office off to the side, Dodgers president of baseball operations Andrew Friedman said.
Turner later returned to the field with a mask to celebrate the Dodgers' title. He then took down his mask and posed for a team photo on the field.
WATCH | Justin Turner celebrates with teammates:
Justin Turner was removed from the Los Angeles Dodgers' 3-1 victory over the Tampa Bay Rays after registering Major League Baseball's first positive test in 59 days, but he returned to join the celebrations about an hour after the game. 2:16
"Immediately upon receiving notice from the laboratory of a positive test, protocols were triggered, leading to the removal of Justin Turner from last night's game," MLB said in a statement Wednesday.
"Turner was placed into isolation for the safety of those around him. However, following the Dodgers' victory, it is clear that Turner chose to disregard the agreed-upon joint protocols and the instructions he was given regarding the safety and protection of others. While a desire to celebrate is understandable, Turner's decision to leave isolation and enter the field was wrong and put everyone he came in contact with at risk. When MLB Security raised the matter of being on the field with Turner, he emphatically refused to comply."
Turner became a free agent when his $64 million US, four-year contract expired following the victory.
Turner's agent, Greg Genske, did not immediately respond to a text from The Associated Press seeking comment.
On Wednesday, both teams were still at the Dallas area hotel where they had spent the World Series.
"Last night, nasal swabs were conducted on the Dodgers' travelling party," MLB said. "Both the Rays and Dodgers were tested again today and their travel back to their home cities will be determined after being approved by the appropriate authorities."
Both teams were travelling home from the Dallas area on Wednesday in co-ordination with their local health authorities, a person familiar with the arrangements said, speaking on condition of anonymity because no announcement was made.
No additional players received positive results from rapid PCR tests early Wednesday, the person said, but the wife of one Rays player tested positive, the person said. The wife and the player did not travel with the team and were to travel on their own, the person said.
A private plane was being arranged for Turner's travel, the person said.
Players' association gathering facts
The commissioner's office said it will consult with the players' association as part of its investigation. The union was in the process of gathering facts on the events.
Turner hit .307 with four homers and 23 RBIs in the pandemic-shortened season and .293 (17 for 58) with three homers and six RBIs in the post-season, including .320 with a pair of solo homers in the World Series.
"Having a mask on and staying socially distanced, he want to come out and take a picture with the trophy, which can't state strongly enough how big of a role he's played in the success of this organization," Friedman said.
"But I think for him, just being a free agent, not knowing exactly how the future is going to play out. I don't think there was anyone that was going to stop him from going out," he said. "I think from at least my perspective and not watching it super closely with everything going on, but I think he was mindful of other people, especially other people that he hadn't already been in contact with. This is something that we're going to wrap our arms around tonight and in the morning and figure out where we're going from here."
MLB statement on Justin Turner, which claims he "emphatically refused" to comply with isolation measures. <a href="https://t.co/UQAxZPXpsW">pic.twitter.com/UQAxZPXpsW</a>

&mdash;@GabeLacques
Turner, however, was visible on the field without a mask during the celebration. And Dodgers manager Dave Roberts was nearby, also not wearing a mask.
"I haven't seen the pictures," Friedman said. "If there are people around them without masks, that's not good optics at all. I haven't seen them, so it's hard for me to speak to it specifically."
"But I think from our standpoint, I think the people who were around him were people that would be in the contact tracing web, anyway, with just how closely a lot of us have been around each other," he said. "And so now I think the subsequent tests we're going to take are really important to figure out what we do and to make sure that any of us that are potentially positive do not spread it to other people."
Turner has served as a player representative on the union executive board and spoke about the protocols on Sept. 29, a day ahead of the Dodgers' post-season opener.
"Obviously there's a lot of protocols and things that we're allowed to do and not allowed to do in getting tested every day, and I would say it's been a pretty successful season getting to this point and getting to the playoffs," he said then.
"I was probably in that category where I was optimistic that we were going to have a season, but there was definitely some doubt whether or not it was going to happen. So to be sitting here today watching playoff baseball as the American League kind of kicks off their wild-card round, I would say that we did a good job and I commend everyone for taking it serious and being responsible and making good choices and allowing us to get to this point."
He addressed the success of reaching the World Series despite the pandemic on Oct. 19, a day before Game 1.
"I think it's ultimately a testament to the players for being responsible and making good choices and doing everything that we had to do to ensure that the season was able to go on," he said. "So I tip my cap to every player who put the uniform on and took that risk of playing and was responsible about it and did it the right way and enabled us to have a full season and now be able to participate in a World Series."
World Series finale upstaged by data-driven decisions, COVID-19 realities – Sportsnet.ca
TORONTO – Fitting, really, is the transition for Major League Baseball, spring-boarding from a World Series finale marked by the internecine struggle over data-driven decision-making and COVID-19's inconvenient realities, into an off-season that will be broadly driven by both issues.
Kevin Cash's decision to remove Blake Snell from the sixth inning of Tuesday's title clinching 3-1 win for the Los Angeles Dodgers over the Tampa Bay Rays had barely been made before it turned into the game's latest referendum on advanced analytics. Predictably, the conversation became emotional and polarized, the-numbers-say-this set getting trashed by the trust-your-eyes-feel-for-the-game gang, all with the usual counter-productive shouting of bromides.
I'll deep dive into that in a bit.
Bigger picture, that the divide surfaced in such a forceful manner on such a grand stage doesn't bode well ahead of a free agent market that already in recent years has been upended by data-projection performance models. The subsequent flux in the game's compensatory structure is the most contentious matter between owners and players with the CBA set to expire at the end of next season.
This season, Dan picks an issue, trend, news item or story from around MLB, and digs in on it with a guest. And he does it five times a week for about 15 minutes a day. Enough time to inform and entertain, but also get fans back to all the sports going on.
Ratcheting up the tensions is the ongoing impact of the pandemic, which had faded to the background after MLB survived the early-season outbreaks on the Miami Marlins and St. Louis Cardinals, both of which nearly killed the entire campaign. A stretch of no new positives among players that lasted for 58 consecutive days came to an end Tuesday when Dodgers third baseman Justin Turner tested positive and was removed from the game in the eighth inning and told to isolate – a jolt that should have reminded everyone of just how fragile this venture was, even within the so-called "bubble" created by MLB for the playoffs.
Unfathomably, Turner returned to the field to join the post-game celebrations, exchanging hugs with teammates and removing his mask for a team photo with the World Series trophy. Cameras also caught him kissing his wife, the entire scene a textbook example of what not to do in the COVID-19 world.
The immediate implications are damning enough.
MLB, in a release, said the Dodgers' entire travelling party received nasal swab tests Tuesday night and that both they and the Rays were tested again Wednesday. For context, under American CDC regulations, anyone who had been within six feet of Turner for more than 15 minutes Tuesday should stay home for 14 days after exposure and keep six feet away from others.
That would have covered at least a handful of Turner's Dodgers teammates who dogpiled the mound after Julio Urias caught Joey Wendle looking for the final out. As family members and significant others joined on the field, most if not all without masks, the pinnacle moment doubled as a potential super-spreader event.
Skeptical? Consider this situational risk chart shared recently on Twitter by Dr. Andrew Morris, medical director of the Antimicrobial Stewardship Program at Sinai Health System/University Health Network and an infectious diseases professor at the University of Toronto:
MLB slammed Turner in its statement, saying he "chose to disregard the agreed-upon joint protocols and the instructions he was given regarding the safety and protection of others."
"While a desire to celebrate is understandable, Turner's decision to leave isolation and enter the field was wrong and put everyone he came in contact with at risk," it continued. "When MLB Security raised the matter of being on the field with Turner, he emphatically refused to comply. The Commissioner's Office is beginning a full investigation into this matter and will consult with the Players Association within the parameters of the joint 2020 Operations Manual."
That's good, but it won't undo the damage done, especially if the Dodgers end up with an outbreak. And while Turner's actions are reflective of the stark split in American public opinion on how to live with COVID, sensible health authorities will justifiably be far more suspicious of MLB's assurances of protocol compliance when it comes to potential 2021 exemptions.
For all the talk about avoiding the one selfish act that submarines a team's season, Turner's actions have the potential to undermine the fates of a much wider swath of the sport as the when and how of next season become a focal point.
Within that reckoning may very well come the latest bit of navel-gazing within the game about the role of data in on-field decision-making, triggered by the Snell decision.
Cash's call reverberated through the industry, because the ace lefty had completely dominated through 5.1 innings, allowing only two hits, striking out nine and throwing only 73 pitches. Even after giving up a one-out single to Austin Barnes on a meh slider, there were no signs that he was falling off, but a third at-bat for Mookie Betts, Corey Seager and Turner loomed and this is where the conflict lies.
The third-time-through-the-order data pretty much always points to a pitching change. And Snell's numbers this season do the same, whether you look at pitch counts or times through a lineup.
From an analytical standpoint, the data is relatively conclusive, indicating that Nick Anderson (the reliever who replaced Snell) facing Betts for the first time was a better option than Snell facing Betts, who struck out in his previous at-bat on a healthy swing at a high fastball, a third time.
Cash would have known the probabilities beforehand and various scenarios would have been discussed between the Rays front office, analytics department and coaching staff. That preparation would have helped them build, in theory, a more objective plan that could be executed in-game without the emotional influences inherent to a contest with such high stakes.
In general terms, relying on objective data and collaboration between key thinkers will more often than not lead to a better decision than simply trusting gut and feel in the moment.
Only in this case, it didn't.
Betts ripped a double off Anderson that left runners at second and third. A wild pitch plated Barnes to tie the game. A groundball to first scored Betts. The Dodgers had the lead, and, nine outs later, the title.
After the game, the Dodgers spoke of the boost it gave them to no longer be facing Snell, a narrative repeated by other analysts. But was it really a boost? Or did arguably the best player in the sport hit a double and then the Dodgers barely eked out a pair of runs?
The challenge for managers in Cash's situation is that it's hard to make an objective case for rejecting compelling data based on an eye-test. Before a game, teams can project how a pitcher's stuff will play a third time through the order, but those are just baselines that have to be subjectively adjusted in-game. Without a measure more decisive, you're left with a call on feel, which is something the modern front office seeks to avoid.
Now, a more nuanced view suggests the intellectualization of the sport underweights the feel element that is a product of years of experience. Cash has been there and done that enough to get a sense of when his guy is falling off, based on accumulated wisdom, and he's earned the latitude to let his sense make the decision.
Given that, the real question is whether Cash was fully convicted in pulling Snell based on his assessment of both how the stuff was looking and what the data said, or if the numbers alone made the call.
Ben Nicholson-Smith is Sportsnet's baseball editor. Arden Zwelling is a senior writer. Together, they bring you the most in-depth Blue Jays podcast in the league, covering off all the latest news with opinion and analysis, as well as interviews with other insiders and team members.
If it's the former, then both he and the Rays should be able to live with it. If it's the latter, then relying on data to make decisions is simply convention on the other end of spectrum, using numbers as a crutch, as opposed to feel.
The sweet spot, of course, is in combining the two realms, an inexact science that the Dodgers do better than most. Despite that, Dave Roberts has been skewered for decisions that led to his club's previous post-season failures, but now that his team won the World Series, is he suddenly a better manager?
Sometimes the best decisions don't work out. Sometimes the worst decisions do. In a game played by human beings and subject to randomness, no model will ever produce 100 per cent certainty.
That's why there's a case to be made for trusting your guy in the moment, a case to be made for giving your good players the rope to be great. Higher risk comes with higher rewards, and as the removal of Snell showed, playing it safe doesn't always work out, either.
And so, the 2020 season ends much in the way the slow build to 2021 begins, with baseball still wrestling with the data movement over the game's soul, under the relentless presence of a coronavirus a long way from disappearing.
For Joey – The Players' Tribune
Joey Moss was the greatest person I have ever met.
And while I'm not sure if what I'm about to write will do his legacy justice, I feel as though I have to try.
After all, trying was exactly what Joey was about. Ask anyone who has been around that dressing room in Edmonton, or heard him sing the Canadian or U.S. national anthems, or seen him dance to "La Bamba." He was as passionate as they come. I have countless stories and so many fond memories of our time together and honestly, I could go on forever. But I will do my best to paint a picture of the man Joey was, and also of the impact he had on those around him.
When I first got to Edmonton, you could see it right away — the special bond that Joey had with the players and the other trainers, and how much they enjoyed his company. We had a young group and decided early on that we were going to include Joey in just about everything we did away from the rink. Andrew Cogliano, Tom Gilbert and myself were roommates and had an extra bedroom, so whenever we could we would invite Joey over for dinner, and then he would sleep over at our place. We would go bowling, watch wrestling (more on that later), listen to his James Bond Soundtrack CD driving around Edmonton, and have so much fun.
Spending time with Joey away from the rink turned out to be better for us than we could have ever imagined. The lessons he taught us about loyalty, about humility, and about having the proper perspective on the world, are things that I will carry with me for the rest of my life. I developed such a special relationship with Joey — he even came along on one of the first dates I had with my wife! (She liked him as much as I did.)
Joey was a huge fan of wrestling. He had every WWE DVD you could think of and was constantly making us watch them. Whenever the WWE came to town we were the first to get tickets, and we would just sit there as Joey would name off every wrestler and show us each of their signature moves. His favourite was John Cena's "You Can't See Me." He would even get in on the action himself, and stage wrestling matches in the dressing room against anyone who would challenge him.
I remember one time Joey told us the WWE was coming to town so we said we had to get our tickets ASAP. It turned out that it was a live pay-per-view event at a local Cineplex theatre. We told Joey that we couldn't go to that, that it would not be well attended and that the theatre would be empty. But true to form, Joey insisted, and when we showed up, there wasn't a seat left in the place. I believe there were six of us, plus Joey, and the only place left for us to sit was on the stairs leading to the front row of the theatre. We thought Joey was going to be upset by that, but it couldn't have been further from the truth. Being that close to the screen meant he didn't miss any of the action — and the area in front of the screen gave him all the room he needed to run around and perform all of the wrestlers' signature moves. It didn't matter that there was a theatre full of people watching him. This was his passion and he was going to enjoy it.
We had a blast that day. We also learned so much from Joey.
When I was drafted by Edmonton, I thought of the Oilers' dynasty years, the Stanley Cups they had won and the Hall of Fame players who had worn the jersey. Now, as I look back on my time there and think about what it means to be an Edmonton Oiler, I think about Joey Moss. He gave everything he had to the city of Edmonton and took so much pride in calling himself an Oiler. If my stall was unkempt, or my laundry bag was left out, I heard about it from Joey. If I came to the rink with my hair disheveled, I'd hear from Joey about how I must have brushed my hair with a pork chop.
The banter between Joey and the guys in that dressing room was what made playing in Edmonton so special. He really was the heart and soul of all of those teams. I had the best game of my career in February of 2012, and I received calls afterwards from Wayne Gretzky and Paul Coffey — which was incredibly special and something I'll never forget. But the number one memory I have from that night, was being the last player at the rink with Joey and the other trainers. Joey went to the back fridge and grabbed a couple beers because he said he was proud of me and wanted to celebrate with me. That's just the kind of person Joey was.
Courtesy of Sam Gagner
It brings me to tears now thinking about it.
I will always cherish everything about our relationship. The sleepover nights, the bowling alley, the wrestling matches, the banter back and forth, the way Joey would light up a room with his smile. Most of all, I'll remember the way Joey made me feel. The way he made everyone feel.
When I remember Joey, I'll think about how we believed all along that we were doing all these things to enrich his life….. but the truth is that he was enriching ours. Joey made everyone who spent time with him a better person. The fact that he had Down syndrome didn't matter to him — and it didn't matter to us, either. He was just one of the guys and that is what made him so special.
Every time I went back to Edmonton after I got traded to Arizona in 2014, Joey would be waiting for me in the visiting dressing room to say, "Miss me?" One of the reasons I was so happy last year when I got traded back to the Oilers was that I would get to spend more time around Joey and have him meet my kids. As they grow older, I plan on telling them all of the stories I have about Joey, and on using the lessons I learned from him to teach them what it means to live a full life.
So even though I am writing this with a heavy heart, the truth is that this should really be a celebration of everything Joey stood for: strength, passion, humour, loyalty and friendship.
Rest In Peace, Joey. Your legacy will live on forever.