James 'Scotty' Doohan's ashes may have been smuggled aboard the ISS – Yahoo Lifestyle
With his (fake) Scottish lilt, James Doohan's "Scotty" is one of the most quoted characters from Star Trek. It now appears that the Canadian actor got in one last word, as his dying wish to have his ashes aboard the International Space Station may have been clandestinely fulfilled, according to a report in the London Times.
Doohan's ashes almost made it into orbit in 2008 aboard the third flight ever of a SpaceX Falcon 1 rocket, but it failed to reach orbit. NASA subsequently denied a request by Doohan's family to bring his ashes aboard the ISS, but they didn't give up. Doohan's Son Chris reportedly asked game developer Richard Garriott — one of the first private "space tourists" to travel to the space station — if he could bring his father's ashes with him.
Garriott paid $30 million to fly to the ISS in October 2008, during a period when a company called Space Adventures was selling tickets to private citizens. He was already in quarantine in Kazakhstan, but told the younger Doohan that if he could mail him the ashes, he'd get them aboard. After they arrived, he laminated the ashes into three photos of Doohan and smuggled them into his flight data file, Garriott told the Times.
One he gave to Chris Doohan and another has long since burned up in the Earth's atmosphere after he let it float into space from an airlock. However, Garriott cached the third under the floor of the space station's Columbus module while he was aboard. He backed that up with a photo, along with a video taken aboard the ISS in which he honored Doohan, while failing to mention the ashes.
Garriott told the Times that "enough time has passed" that he could now discuss the story, given that NASA would no doubt have frowned on bringing cremated human remains aboard the ISS. That said, Garriott has talked about the ashes before at least as far back as 2018.
Hot enough for you? 2020, 2016 tie for warmest years on record – NewmarketToday.ca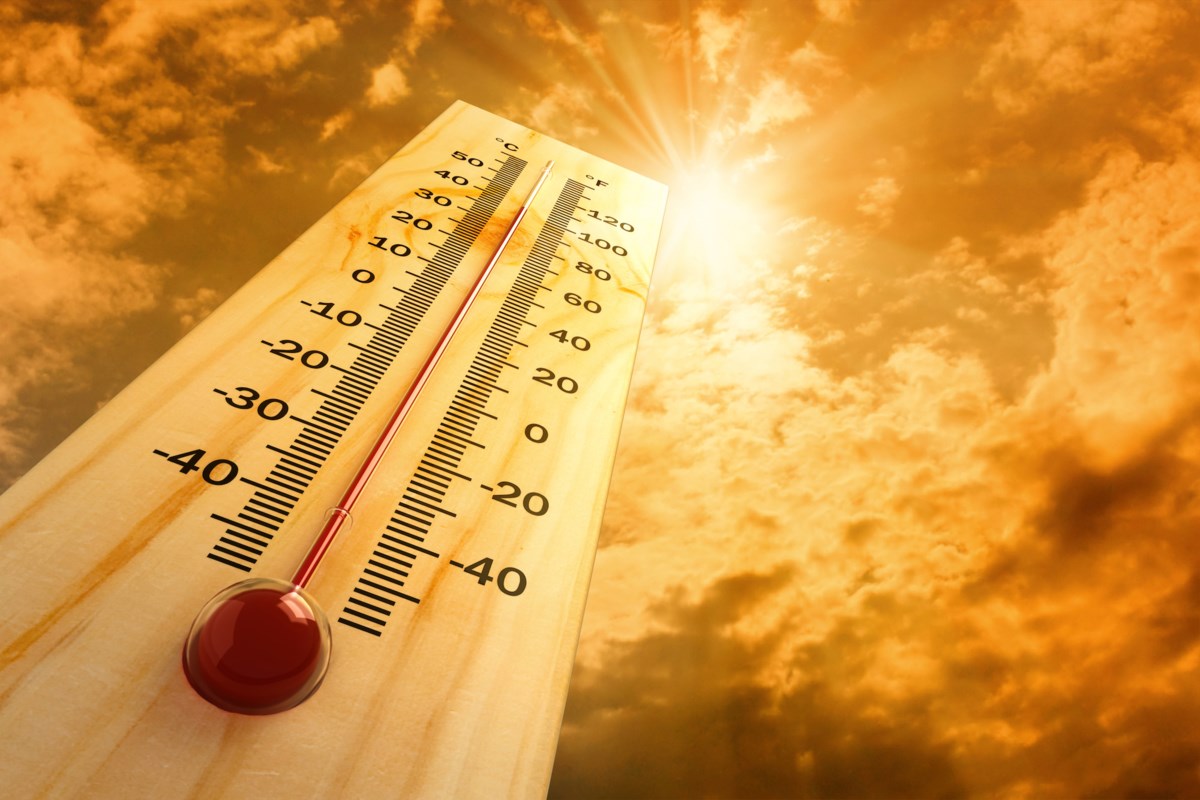 It's official: 2020 was tied with 2016 as the warmest year on record, the European Union's Copernicus Climate Change Service (C3S) is reporting.
Last year, 2020, matches the 2016 record despite the cooling effects of a La Niña event whereas 2016 began with a strong warming El Niño.
The six years beginning in 2015 are the hottest six years and 2011 to 2020 was the warmest decade recorded. 2020 was 0.6°C warmer than the baseline 1981-2010 reference period and 1.25°C above pre-industrial temperatures.
Some of the largest annual temperature rises occurred in the Arctic and northern Siberia regions, with temperatures reaching over 6°C higher than the baseline in some areas.
There was an unusually active wildfire season in Northern Ontario, with that released a record 244 megatonnes of carbon dioxide in 2020, more than a third higher than the 2019 record. Arctic sea ice was significantly lower than average during the second half of the year with the lowest extent of sea ice on record for the months of July and October.
"2020 stands out for its exceptional warmth in the Arctic and a number of tropical storms in the North Atlantic," commented Carlo Buontemp, director of C3S. "It is no surprise that the last decade was the warmest on record, and is yet another reminder of the urgency of ambitious emissions reductions to prevent adverse climate impacts in the future."
Concentrations of atmospheric carbon dioxide continued to rise despite the approximately seven percent reduction of fossil fuel carbon dioxide emissions due to COVID-19 pandemic lockdowns around the world.
An initial pandemic-related 17 per cent reduction in emissions was followed by record high carbon dioxide levels in May. While the overall rise was slightly less than in 2019, scientists warn this should not be cause for complacency. Until net global emissions are reduced to zero, carbon dioxide will continue to accumulate and drive further climate change, said Vincent-Henri Peach, director of the Copernicus Atmosphere Monitoring Service.
Countries that signed onto the 2015 Paris climate agreement committed to limiting warming by no more than 1.5°C with a goal of less than 2°C. Scientists say this will require countries to commit to a more rapid transition away from fossil fuel dependency by investing in renewable energy.
"The extraordinary climate events of 2020 and the data from the C3S show us that we have no time to lose," said Matthias Petschke of the European Commission's Directorate-General for Defence Industry and Space. "We must come together as a global community, to ensure a just transition to a net zero future. It will be difficult, but the cost of inaction is too great."
– Lori Thompson, Local Journalism Initiative, Manitoulin Expositor
Starlink satellite internet grants instant sign-up for eligible Canadians – Canada.com
Article content continued
In a CBC article, some Starlink subscribers have reported service speeds of up to 150Mbps.
The Canadian Radio-Television and Telecommunication Commission (CRTC) granted Starlink's operator, SpaceX, a Basic International Telecommunications Service (BITS) license in October 2020. The license allows SpaceX to provide telecommunication services in Canada but does not allow it to operate as an internet service provider within the issuing nation.
Related:
SpaceX granted basic telecom license in Canada
Starlink says it aims to establish a global network by using a massive constellation of satellites. The satellites float at low earth orbit, which both cuts down on signal latency and can more easily return to earth once they're decommissioned. But stargazers are worried that the massive amount of satellites could obscure the view of the night sky.
The company has expressed a keen interest in providing internet service to rural and underserved areas in Canada and the United States. It's currently extending beta testing offers in Canada, U.S. and U.K.
Starlink says it has launched 955 satellites so far.
The post Starlink satellite internet grants instant sign-up for eligible Canadians first appeared on IT World Canada.
This section is powered by IT World Canada. ITWC covers the enterprise IT spectrum, providing news and information for IT professionals aiming to succeed in the Canadian market.
Watch SpaceX launch its first dedicated rideshare mission live, carrying a record-breaking number of satellites – Yahoo Canada Shine On
Eat This, Not That!
Despite the fact that COVID-19 cases seem to be on the decline in most parts of the country, health experts are concerned that this trend will quickly reverse with the introduction of the new, more contagious variants of the virus. Therefore, preventing the spread of the virus is still just as important than ever. Over the course of the pandemic, Dr. Anthony Fauci, the nation's top infectious disease expert and the director of the National Institute of Allergy and Infectious Diseases and Chief Medical Advisor to President Joe Biden, has warned that some places are riskier than others when it comes to potential transmission. Read on to find out four you should avoid—and to ensure your health and the health of others, don't miss these Sure Signs You've Already Had Coronavirus. 1 Avoid Any Indoor Function Since the start of the pandemic, it has been concluded that several superspreader events—situations in which many people were infected at once—have one thing in common: where they take place. "The overwhelming majority of super spreader events are those that occur indoor as opposed to outdoor," Dr. Fauci stated during an interview with the Association of Performing Arts Professionals. He pointed out that the only "responsible" way to host any type of event, ranging from a theater performance to a wedding or other type of celebration, is outdoors "Outdoors are much, much safer than indoors," he said. "I mean, if you're out there with the natural breezes that blow respiratory particles away, it's so much safer." 2 Avoid Indoor Restaurants Since the start of the pandemic, Dr. Fauci has repeatedly warned about indoor congregate settings—especially those involving food and alcohol. Bars, nightclubs, and indoor dinding situations are some of the riskiest, according to Fauci. "When you have restaurants indoors in a situation where you have a high degree of infection in the community [and] you're not wearing masks, that's a problem," Dr. Fauci told MSNBC All In host Chris Hayes in September. 3 Avoid Bars and Nightclubs "Bars are a really important place of spreading of infection, there's no doubt about that," said Dr. Fauci. "Avoid." "If you were to create a petri dish and say, How can we spread this the most? It would be cruise ships, jails and prisons, factories, and it would be bars," Dr. Ogechika Alozie, an infectious disease specialist in El Paso, Texas, told Kaiser Health News. RELATED: If You Feel This, You May Have Already Had COVID, Says Dr. Fauci 4 Avoid Gyms Dr. Fauci is a huge proponent of exercise, being an avid jogger himself. However, he warns against shared, indoor workout spaces during the pandemic, due to their ability to spread the virus. According to a September CDC report, 7.8% of people who tested positive had been to the gym in the past two weeks, compared to 6.3% of those who tested negative. So how can working out indoors lead to an infection. Fauci explains that exercise involves breathing more heavily and releasing respiratory droplets into the air. This, paired with the fact that gym equipment can be easily contaminated, makes using a shared space all the riskier. 5 How to Get Through This Pandemic Healthy So follow Fauci's fundamentals and help end this surge, no matter where you live—wear a face mask, social distance, avoid large crowds, don't go indoors with people you're not sheltering with (especially in bars), practice good hand hygiene, get vaccinated when it becomes available to you, and to protect your life and the lives of others, don't visit any of these 35 Places You're Most Likely to Catch COVID.