With Ansys Off 24% From Recent High, Investment Opportunity Awaits – Forbes
It's not often that a conversation with a CEO leaves me dazzled. But that's what happened to me on March 4 after speaking with Ajei Gopal, CEO of Ansys, a Pittsburgh-area engineering software company.
This 50 year old company enjoyed 24% revenue growth in the fourth quarter — reporting some $1.7 billion in 2020 revenue and finishing March 4 trade with a $26.7 billion market cap — and it looks to have a bright future ahead.
The recent swoon in tech stocks and disappointing guidance have taken a big bite out of its shares — since February 12 Ansys has fallen 24% from its peak of $404, according to Morningstar.
For those who believe it's smart to invest in companies with great long-term growth potential when the stock price is down, . Here are three reasons I think Ansys is worth examining:
Large market opportunity
Winning competitive strategy
Compelling growth trajectory
(I have no financial interest in the securities mentioned in this post).
Ansys Financial Results
Ansys software simulates the physical world so product developers can get products to market faster and at a lower cost without the need to build a physical prototype.
Ansys's more than 4,000 employees invent and apply its simulation expertise in a range of disciplines — including physical structures, fluids, semiconductors, power, optical, and electromagnetics — to serve over 50,000 customers in industries such as aerospace, defense and automotive.
Its customers include BMW, Porsche, Lucid Motors, Honeywell, Samsung and Axiom Space which plans to launch the first private mission to the International Space Station later in 2021
Ansys reported expectations-beating revenue and earnings per share growth for the final quarter of 2020. According to Zacks Equity Research, its 24% increase in fourth quarter revenues was 11% above the Zacks Consensus Estimate. Its $2.96 EPS for the quarter was 18% higher than Consensus and 32% more than the year before.
Ansys has beaten estimates for several quarters. Zacks noted that the company had exceeded revenue and EPS estimates for four consecutive quarters.
Ansys guided investors to expect slower growth for all of 2021. According to Nicole Anasenes, Ansys CFO, full year 2021 non-GAAP revenue is forecast to be up between "6% and 11% — in the range of $1,790 million to $1,875 million."
She guided 2021 EPS in the range of $6.44 to $6.92, according to Ansys' Q4 2020 Earnings Call Transcript — the midpoint of which is up 34% from its fully-diluted 2020 EPS of $4.97.
Large market opportunity
Ansys is aiming at a large, growing market opportunity. As Gopal told me, Ansys's total addressable market is $8.5 billion and is "growing significantly — we expect it to triple in the next seven to 10 years."
The pandemic had a mostly positive effect on demand for Ansys's services. "While liquidity challenges reduced demand for our services among small and medium-sized businesses, the pandemic increased the number of R&D engineers who were working from home."
Ansys helped its larger customers keep their R&D going. "Our larger customers were initially concerned that R&D — which is the last thing that companies cut in a recession — would fall apart. But we saw that engineers are perfectly capable of working from home without going into the labs. We proved that we could make engineers successful," said Gopal.
Winning competitive strategy
Large companies have accelerated their product development roadmaps during the pandemic. "This has created more demand for our products. There has also been strong demand from designers of eco-friendly electronic vehicles and in commercial aerospace," he explained.
To win new customers, Ansys must persuade engineers and "higher ups." As Gopal said, "The engineers — who are the end-users of our product — have a strong vote. And when we talk with division presidents, they look for personalized return on investment analysis. I met with such an individual who had a reputation as very tough. He told me that 25 years before, he had been an engineer and Ansys's product had fixed a problem that enabled him to meet his deadline. He has become our biggest champion."
Ansys persuades such engineers to use its products thanks to the accuracy of its simulations and the ability of its products to integrate different scientific disciplines. "We polled customer CEOs for four years and they love the accuracy of our products. We are represented across all scientific disciplines. For example, in crash testing we can integrate disciplines — such as fluid flow, electronics, and structural — to simulate airbags," he said.
Ansys builds very close technical relationships with its customers. As Gopal explained, "We have ACE [Ansys Customer Excellence] engineers — including 760 PhDs. They are skilled to know what customers are looking for and help them solve problems — for example, when they are struggling to get their models working."
Ansys takes affirmative steps to keep the company from losing its ability to sense and adapt to changing threats and opportunities. "There are 4,800 people in the company and it feels like we are a startup — we've more than doubled the number of people since I joined in 2016," he said.
Ansys uses many organizational methods to keep the startup feel. "Our ACE engineers help with the sprint of agile development — they can figure out how to prioritize our R&D portfolio in part based on how customer needs are changing. We are not monolithic — we encourage business units to be responsible for physics. There is interaction across the company. We have 1,000 companies in our startup program that are pre-revenue — founders and a dream. We give them heavily discounted software and we learn from them. And we partner with 3,000 universities who use Ansys for R&D and we help them in curricular development," said Gopal.
Compelling growth trajectory
Ansys has a compelling longer-term growth trajectory. "We have five tailwinds: electrification — electric vehicles and submersibles; autonomy — self-driving care and automatic robots; 5G telecommunications — which has finicky signals; industrial Internet of Things; and Ecoactivity."
Analysts were somewhat disappointed with Ansys's 2021 guidance. As Morningstar
MORN
Equity Analyst Julie Bhusal Sharma wrote, "[Ansys's] guidance was a step down from what we were projecting in 2021 on both the top and bottom lines. We continue to view shares as overvalued and recommend waiting for a greater pullback before investing."
It is possible that its share could fall further — presenting an even better entry point for those looking to Ansys as a long-term investment in a good company.
Joe Biden: Could his tax plan affect US investment in Ireland? – BBC News
Wander around Dublin's Grand Canal Quay and you get a sense of how successful the Republic of Ireland has been in attracting US technology companies.
Google has its international headquarters across a campus of offices and will soon have more space nearby at the Boland's Mill development.
Just across the canal, Facebook has its international HQ with Tripadvisor and AirBnB close by.
Stripe, the United States-based payments firm, could soon be in the area.
Last month its Irish founders said they're planning about 1,000 new jobs in Ireland.
But there's now a risk that the pipeline of investment from the US could dry up if President Joe Biden can lead a major change to global tax rules.
Irish tax advantage under threat
In among those tech company HQs in Dublin's docklands, you will also find the offices of the lawyers and accountants who help US firms use Ireland's tax system to reduce their global tax bills.
For the last 20 years Ireland has had a simple message: invest here and you will pay just 12.5% tax on your Irish profits.
That compares favourably to headline corporation tax rates of 19% in the UK, 30% in Germany and 26.5% in Canada.
It is an article of faith in Irish politics that the 12.5% rate has been vital to attracting US investment.
But that tax advantage could be seriously undermined if President Biden gets his way.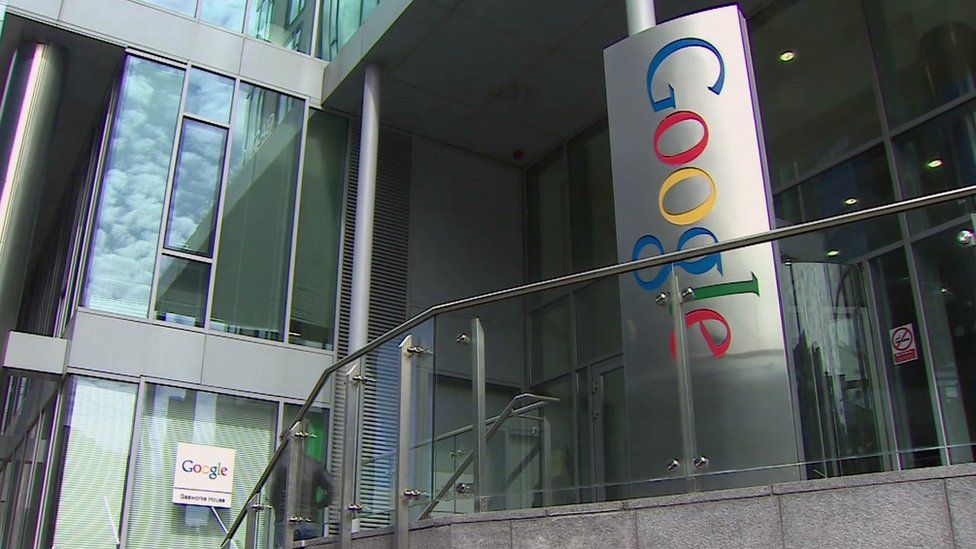 The most striking of his proposals – and the one of most consequence for Ireland – is for a global minimum corporate tax rate.
The US Treasury Secretary Janet Yellen has suggested a 21% minimum rate.
"We are working with G20 nations to agree to a global minimum corporate tax rate that can stop the race to the bottom," she said in a speech last week.
What would it mean for Ireland's economy?
Essentially that would mean if a company paid tax at the lower Irish rate, then the US (or other countries) could top up that company's tax in their jurisdiction to get it to the global minimum.
So if a US company had a presence in Ireland primarily for the tax advantage, that advantage would disappear.
This is a matter of urgency for the Biden administration because it is planning to raise corporate taxes at home and would prefer not to see more tax revenues leaking to other countries.
Peter Vale, tax partner with accounting firm Grant Thornton in Dublin, thinks a global minimum rate is now an inevitability.
"If you'd asked me six months ago I'd have been quite sceptical, there was a lot of opposition," he said.
"But it's now moving by the day and, with the US behind it with its plans, I think we're going to arrive at some sort of global consensus."
He said the key issue for Ireland becomes the level at which the rate is set.
"I don't think 21% is where it will land, I suspect it will be somewhere in the teens."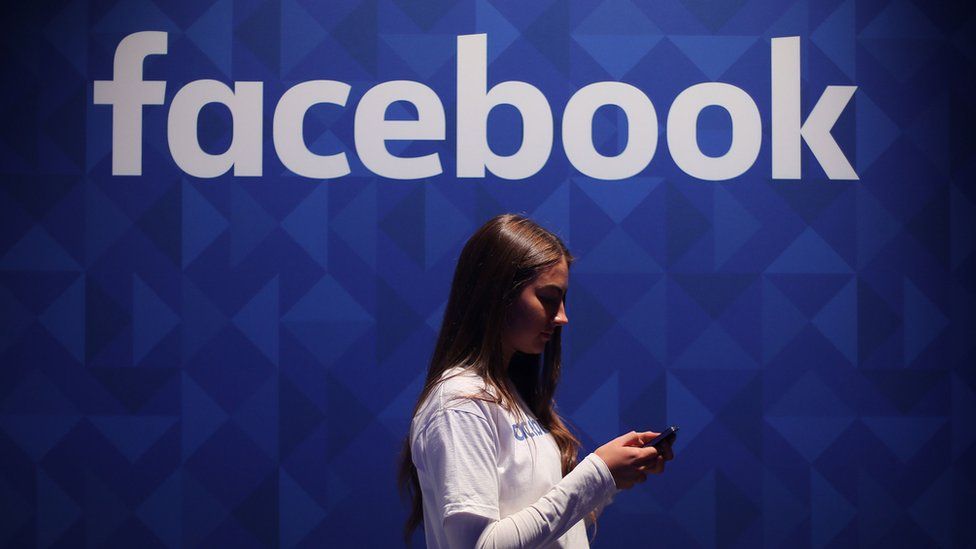 Other details will be important too: "Exactly how will you work out what the rate is a company is paying in Ireland and what does that mean in terms of any top up? The detail becomes pretty critical."
The Biden proposals have reinvigorated work which is being led by the OECD (Organisation for Economic Co-operation and Development), an intergovernmental economic organisation.
It began a project known as Base Erosion and Profit Shifting (BEPS) in 2013, which aims to mitigate tax loopholes which currently allow companies to shift profits from higher tax countries to lower tax countries like Ireland.
'Intention to target Ireland'
Perhaps ironically Ireland appears to have been a major beneficiary of some of the early outcomes of the BEPS project.
The country's corporation tax receipts have soared from about €4bn (£3.5bn) in 2013 to around €12bn (£10.5bn) in 2020.
That is the principle that companies should declare their profits in the location where they have real operations or activities.
"Countries like Ireland have been a huge winner from BEPS mark one," he said.
"The objective was to align profit with substance and we actually are one of the countries where these companies have substance, whether it be pharmaceuticals, computer chips, medical devices and the ICT companies.
"I think when countries in the G7 looked at this they thought 'that's not quite what we wanted' – maybe the intention was to target countries like Ireland, not benefit them."
When could we see an impact?
In the next round of BEPS, with the US on board, those other rich countries are more likely to get what they want at Ireland's expense.
But even if President Biden can agree the reforms at home and abroad, how quickly would that have an impact in Ireland?
Mr Coffey thinks any negative effects would not be instant because tax is not everything.
"Are the ICT companies likely to head off around the world, scattering their headquarters to various different cities?" he said.
"There are benefits to being co-located. At least in the medium term we are not likely to see a huge shock."
That is echoed by the IDA (Industrial Development Authority), the inward investment agency, which points to Ireland's workforce and significant clusters of specialisation in areas like medical technology and pharmaceuticals.
The IDA also sees the Brexit angle, pointing out that Ireland, unlike its UK neighbour, is part of the EU's single market.
In a statement, it said: "Ireland is at the heart of Europe. Ireland's continued commitment to the EU is a core part of Ireland's value proposition to foreign investors, offering a base to access the European Single Market and to grow their business.
"Ireland also benefits from free movement of people within the EU, giving businesses located in Ireland access to a European labour market."
This week a government spokesman said: "Ireland is aware of the US proposals.
"We are constructively engaging in these discussions, and will consider any proposals carefully noting that political level discussions on these issues have not yet taken place with the 139 countries involved in this process."
World's Biggest Wealth Fund Makes $1.6 Billion Wind Investment – BNN
(Bloomberg) — Norway's $1.3 trillion wealth fund has made its first investment in unlisted renewable-energy infrastructure since being given the go-ahead to move into the asset class.
The world's biggest sovereign investment vehicle said on Wednesday it will buy 50% of the 752 megawatt Borssele 1 & 2 Offshore Wind Farm from Orsted A/S of Denmark. The deal is worth 1.375 billion euros, or about $1.6 billion, it said.
Norway's wealth fund has been looking for such assets to purchase since getting a mandate to start buying in 2019. But as recently as January, Chief Executive Officer Nicolai Tangen said it was proving hard to find reasonably priced targets.
"We are excited to have made our first unlisted investment in renewable energy infrastructure, and we look forward to working alongside Orsted on delivering green energy to Dutch households," Mie Holstad, chief real assets officer at the wealth fund, said in a statement.
Strategy Update
The announcement coincided with a strategy update by the fund, in which it signaled it will apply a more active approach to its investment strategy. That includes a goal of becoming a global leader in sustainable investing.
Tangen, a former hedge-fund boss who's been running the giant sovereign investment vehicle since September, has stepped up the Oslo-based fund's reliance on external asset managers and made environmental, social and governance goals a cornerstone of his focus. He wants to rely more on technology, including artificial intelligence, and plans to expose his portfolio managers to the same kind of training regimens that help shape top athletes.
In Wednesday's strategy update, the fund said it will "emphasize specific, delegated active strategies and have less emphasis on allocation or top-down positioning."
As the world's biggest stock investor, the Norwegian wealth fund's "knowledge of our largest company investments helps us achieve the highest possible return after costs," it said. "It improves risk management and enables us to fulfill our ownership role. We believe our active management improves our ability to be a responsible investor."
The fund, which generated $123 billion in returns last year, used a previous strategy update to shift its equity exposure toward U.S. stocks and away from Europe. Much of last year's performance was driven by the fund's holdings of U.S. technology stocks.
The fund follows a benchmark that allocates about 70% to stocks and the rest to fixed income. It also invests in real estate and was recently given a mandate to start buying renewable infrastructure.
The sovereign wealth fund, managed by a unit of the central bank, was created in the 1990s to invest Norway's oil and gas revenues abroad, initially to prevent the domestic economy from overheating. It owns about 1.5% of global stocks.
The fund said the goal is to become a global leader in responsible investment, partly by further integrating ESG data into its investment process.
©2021 Bloomberg L.P.
Digital investments correlate to financial success – The 21st Century Supply Chain – Perspectives on Innovative
Executives live daily with a daunting dual challenge. One part is the need to manage the business through steady-state operations and times of disruption. The other is to create value for shareholders through financial excellence and growth.
At the intersection of these two parts lies the digitalization of supply chain. Through digital transformation, supply chain leaders can begin to develop the capabilities that are already needed to manage disruption, as well as those that will help overcome known obstacles, such as data availability and quality. Layering on top of data is information and insight, which are critical to ensuring that those in supply chain are making the decisions that matter most to the business.
The operational opportunities are evident, so the rationale behind the investment is clear. However, that only solves one part of the executive's dual challenge. Quantifying the value created through financial excellence has been more difficult, but recent research from Professor Morgan Swink of Texas Christian University now shows the correlation between investing in digital transformation and delivering financial success.
Kinaxis customers outperformed during the pandemic
Using quarterly financial statements for 48 publicly held, North American companies that use Kinaxis for their supply chain planning, Professor Swink conducted what is known as a difference in differences analysis for all of 2019 and the first three quarters of 2020. In that analysis, the 48 companies represented those who have already begun their digital transformation against industry averages for each respective vertical over the corresponding period. Furthermore, the analysis was performed as a pre/post event comparison based upon the declaration of COVID-19 as a global pandemic in Q1 2020.
"These data are very strong. I was quite surprised at the level of positivity in these findings," Professor Swink said upon sharing his findings. The results were so impressive that among the initial six financial metrics compared, the group of 48 Kinaxis customers, representing the digitally transformed, outperformed their industry averages across the board.
The academically rigorous, statistically significant data shows that while industry averages showed declines after the pandemic declaration in return on assets (ROA), return on sales (ROS) and return on invested capital (ROIC), the Kinaxis users all delivered improvements when compared to the pre-pandemic performance. The largest gap occurred for return on sales, which acts as a measure of operational efficiency, where the Kinaxis group improved by more than 1.5%, while the industry declined by more than 0.5%, leading to an overall performance gap of more than 2%. Costs, as a percentage of revenue, also were an advantage for the group of 48 Kinaxis users as both costs of goods sold and sales, general and administrative costs decreased while industry averages either declined slightly or grew.
Translate supply chain success into the CFO's main metrics
With an impressive array of data, like the research findings, it becomes critical that supply chain leaders be able to convey the right information to the right people. In the case of what matters most to CFO's, Professor Swink says, "The two things that every CFO cares about are profit and growth. And from the CFOs perspective, they're looking at ways to invest money to drive profit and growth."
Therein lies a significant opportunity for supply chains because they have historically struggled with translating operational capabilities into financial success. This carries over to digital transformation, as well. In both cases, the benefits are typically stated in the terms of those desiring the investment, as opposed to the metrics of whomever is making the decision. As Professor Swink stated, "You need to learn what those metrics are and be able to position your proposal in that language just like the other people who are competing for those funds."
Once the metrics are identified, begin to understand how operational capabilities work as input drivers for them. For example, increased visibility is highly desirable so that supply chains can sense disruptions as it is happening and respond immediately. That alone is a tremendous benefit and it can be tied to financial outcomes such as reduced inventory and cash buffers, improved capacity utilization and lower cost resolution of demand-supply mismatches.
Taking it a step further, the improvements in return on invested capital, and even return on assets, can then be tracked as digitally enabled capabilities are now linked to these financial performance measures. By doing so, the "why an investment is needed" aligns with what it means to the decision maker.
This creates a pivot point for supply chains as Professor Swink suggests that practitioners must be able "to relate structural choices, policies, technology investments, and training and labor investments to the kinds of KPIs that show up on income statements and balance sheets." This is crucial because "if we really want to speak the language of the CFO we must think beyond those kind of specific operational metrics to think about how our choices affect these larger outcomes."
To hear more about Professor Swink's research, watch his on-demand webinar, Speak your CFO's language – Managing risk and opportunity in supply chains.