Canadian pension funds hunt for pandemic real estate bargains – CTV News
TORONTO —
Canadian pension funds are seeking to boost their real estate investments, betting the slumping property market will recover as the COVID-19 pandemic recedes and office workers and city dwellers return to downtown properties.
Canadian pension funds held $278.7 billion in property assets in 2019, up 4% from 2018, according to the Pension Investment Association of Canada, making them the country's largest real estate owners.
In a world of slower economic growth, very low interest rates, volatility in equity markets, real estate offers an attractive opportunity for pension funds, which take a long-term investment horizon, say market participants.
"We're looking for buying opportunities," said Hilary Spann, head of Americas real estate at CPP Investments, which manages $456.7 billion. CPP's real estate portfolio generated 5.1% return for the year ended March 2020.
CPP announced a U.S. joint venture with Greystar Real Estate Portfolio to build multiple separate housing units this month, a deal that was initiated pre-pandemic.
In November, it signed an agreement with Hudson Pacific Properties to acquire an office tower in Seattle. Spann said a lot of buyers that would have been competitive in the Seattle deal were temporarily on the sidelines. "So we were able to step in and pick up that asset at yields that we thought were quite attractive."
OFFICE VACANCIES CLIMB
As the pandemic forced many staff to work from home, the office vacancy rate in Canada hit a 16-year high of 13.4% in 2020, according to data from broker CBRE. Downtown offices were hit harder.
"I think pension funds are very well aware that…there are times when values dip a bit and vacancies go up but overall real estate assets are a great part of any pension fund portfolio," Paul Morassutti, CBRE Canada vice-chairman said.
CPP's Spann said while both rental markets and office may suffer in the short-term, it was expected that both markets would return when the pandemic comes to an end.
"Office may fall in the short term but in the long term, as everybody does start coming back to the office, I think it's fair to say you may see a reversal," she said, adding that the things that made places like New York and San Francisco vibrant will remain.
Kristopher Wojtecki, managing director for real estate at PSP Investments, told Reuters the fund had been increasing exposure in select sectors including single family rental and production studio real estate during the pandemic.
However, Canada's second-largest pension fund, Caisse de depot et placement du Quebec, is taking a contrarian approach. A spokeswoman for Ivanhoé Cambridge, the real estate subsidiary of Caisse, said the fund is cutting exposure in traditional asset classes and prioritizing opportunities in growth sectors which include logistics and residential office buildings among others.
Grant McGlaughlin, partner at law firm Fasken, said he did not see any drastic moves on pension funds getting rid of their real estate portfolios.
"I think that's the right thesis that there is no point selling into a low," he said.
Latest Mile End Real Estate Listing Reignites Discussions of Gentrification – Eater Montreal
An "à louer" (for rent) sign from notorious Montreal real estate firm Shiller Lavy spotted in the window of beloved second-hand bookshop S.W. Welch on St-Viateur Street has reinvigorated concerns about the impact of gentrification on the Mile End neighbourhood and its dining scene.
Well-documented — and massive — rent hikes have over the past several years brought on the exodus of places like queer café and performance space Le Cagibi (now in Little Italy) and patisserie Chez de Gaulle (now in Saint-Jean-sur-Richelieu), both at the hands of Shiller Lavy.
Reacting to the news that the same may happen to an institution like S.W. Welch, former Montreal Gazette food critic Lesley Chesterman took to Twitter to share her insight into what a future overrun by Shiller Lavy ownership might look like: "Their idea of a great business is Five Guys. I know that because Lavy told me as much," she posted yesterday. Meanwhile, Montreal community page @FNoMTL reminded followers of the 55 percent rent hike that squeezed the aforementioned Chez Gaulle into vacating its St-Viateur location.
While Shiller Lavy is by no means the sole real estate developer scooping up lots on St-Viateur and elsewhere in the neighbourhood, its purple signs etched in yellow font have become somewhat of a harbinger of more loss — and more retail chains like yoga-pant brand Lululemon and fancy soap dispenser Aesop. (For the record, other popular St-Viateur restaurants, such as Falafel Yoni and Bishop and Bagg, also rent from Shiller Lavy.) Below is a list of some of the major restaurant-related real estate controversies the neighbourhood has seen since May 2015:
Missing any big ones? Feel free to send us a tip at montreal@eater.com
---
October 2020: The St-Laurent location that once housed celebrated restaurant Hôtel Herman — is taken over by a shop called Sugar Mamie, which sells make-your-own cake pop kits. It had sat empty, clad in graffiti, for over three years.
September 2020: Old Montreal Mexican restaurant La Catrina opens its second location in what was once home to revered café and performance space Le Cagibi. The prime-time location on the corner of St-Viateur and St-Laurent sat empty for nearly two years, presumably until a tenant with deeper pockets came around.
September 2019: Korean-Japanese lunch spot Sushi Jinjin at 29 St-Viateur West closes after taking over the space that previously belonged to Boulangerie Clarke. The space now houses sustainable clothing apparel store Kotn.
July 2019: St-Viateur Street patisserie Chez de Gaulle calls it quits after 13 years. Shiller Lavy had hit it with a monthly rent hike of about 55 percent, from $4,200 per month to $6,500.
November 2018: Le Cagibi closes its doors after new building owners — Jeremy Kornbluth and Brandon Shiller, son of Stephen Shiller, of Shiller Lavy realtors (which now own the property) — raised the coffee shop's rent by more than 100 percent, from about $3,400 to $7,500 a month.
February 2017: Hôtel Herman is evicted after landlord Katerina Protopapas declined the restaurant's offer of a substantial rent increase.
August 2015: Thirty-five-year-old Mile End landmark Boulangerie Clarke closes due in part to a rent hike from landlords Shiller Lavy. Sushi restaurant Jinjin took over the space a couple months later, in November 2015. (Frank Servedio, son of Clarke's founders, revived the name in June 2018 with a café in Pointe St-Charles.)
May 2015: Colombian restaurant Gracias Corazón closes shortly after Danny Lavy and Stephen Shiller purchase the St-Viateur building in 2014. It passes hands a couple times, and is now home to Portuguese chicken restaurant Emilia.
---
While commercial vacancies have become increasingly ubiquitous in the area for some time, the pandemic has undoubtedly exacerbated the issue (cue this compilation of vacant Mile End storefronts posted by @FNoMTL onto Instagram yesterday). By the looks of it, however, "something is brewing" to stave off the wave of gentrification: Anonymous Montreal eviction satire Twitter account Shitter La Vie — whose name is an obvious gibe at the contentious realtors — is planning a campaign to push back against rent hikes with the help of others who were saddened by the news that another Mile End institution has been "given a death sentence."
Greek-Canadian businessman saw opportunity in undervalued Detroit real estate – The Globe and Mail
Andreas Apostolopoulos arrived in Canada as a 17-year-old on a Friday in 1969 and started work at a Kentucky Fried Chicken factory the following Monday. All his life he remembered the nine parts of a chicken that had to be rendered before they could be shipped off to a KFC outlet to be fried and dumped into a bucket.
A man who only went as far as Grade 5 or 6 in Greece, he was worth billions when he died on Feb. 15 at home in Richmond Hill, Ont., at the age of 69.
One of his biggest coups was in 2009 when he bought the 80,311-seat Pontiac Silverdome for US$583,000, about 1 per cent of the US$55.7-million cost of building the domed stadium in 1975.
Pontiac, Mich., is a separate city northwest of Detroit, but part of the Metro Detroit area. General Motors once built its Pontiac cars there, but like much of the Detroit area, it fell on hard times. The city of Pontiac built the stadium, home to the Detroit Lions of the National Football League, who played there until 2002, when they moved to the Ford Field in downtown Detroit.
That left Pontiac on the ropes. There was an offer on the stadium but the buyer reneged on the $250,000 deposit. There was an auction. The city was expecting US$17-million for its giant stadium sitting on 127 acres of land. Mr. Apostolopoulos was on vacation in Greece when one of his sons called him about the stadium sale. He made a stink bid of US$500,000. To his surprise he discovered he was one of the top three bidders. There was another auction and the auctioneer opened the bidding, over the phone, at US$20-million dollars. No one said a peep. Mr. Apostolopoulos won it for US$583,000.
For several years he and his three sons ran the Silverdome for everything from monster truck rallies to boxing matches. But a stadium that is one third larger than the Rogers Centre in Toronto can look a little empty with just 12,000 people in it. Then parts of the roof fell off, a problem with domed stadiums of the era.
Finally, the stadium was demolished in December, 2017, and in 2019 the Apostolopoulos family came to an agreement with Amazon over the property – a confidentiality agreement prevents them from saying whether it was an outright sale or a lease. The end result is that the 127-acre property, at the junction of major highways, including the Interstate I-75, is home to an Amazon distribution and fulfilment centre. Amazon spent upwards of US$250-million to build the facility.
"My father turned down a lot of offers for the Silverdome, including a waste transfer station, until he found one that was good for the community. The Amazon site will provide 2,500 jobs better than minimum wage," Peter Apostolopoulos said.
In 2017, Canadian Business magazine listed the Apostolopoulos family as the 22nd-richest in Canada, with assets of $3.9-billion.
Andreas Apostolopoulos, was born on Sept. 25, 1952, in Messini, Greece, where his father, Dimitri, ran a small café. His sister, Anna, moved to Toronto and then he followed. A couple of years after he arrived, the siblings sent for their father and mother, Dimitra.
Mr. Apostolopoulos, known as Andy in Canada, worked pulling chickens apart for a couple of years, so long that he met KFC's Colonel Sanders on two occasions when the face of the company visited Toronto. In later life it was a bit of party trick that he could recite all the parts of the dismembered chicken.
He married Joanna Argiropoulos when he was 22. Her father, Peter, was a Toronto taxi driver and for a while Mr. Apostolopoulos drove cabs to the airport. He took on as many jobs as he could.
"He worked in his uncle's fish and chips shop, he was an electrical apprentice and spent nights and weekends as an usher at the Titania theatre on the Danforth – which showed Greek movies – along with sweeping and mopping floors. He did it all," his son Peter said.
Cleaning offices morphed into his first company when he landed his own contracts. His wife, Joanna, whose English was better than his, worked the phones lining up cleaning work.
"But he was the closer," Jim said. "Our father was a very outgoing, friendly person."
The links from one business to another seem obvious when looking back on his progress, but his first move up came when he thought he was paying too much for garbage bags. He decided to make them himself. Soon he was selling garbage bags to hospitals and other customers. He sold his cleaning contracts and started producing garbage bags full time.
Next he aimed to reduce the amount of rent he was paying for warehouse and manufacturing space for his garbage bags. He bought his first warehouse in East York, an old industrial area other companies had abandoned for Mexico, Vietnam or China. Right away he realized he had too much space for the garbage-bag business so he sub-divided the warehouse into units and rented them out.
The industrial rental business was much more lucrative than the garbage bag business, so he sold out and started Triple Properties, managing and developing industrial, commercial and retail space. He bought and sold one building after another. Because he used to rent warehouse space, he had a good idea what tenants wanted.
Like many immigrants, Mr. Apostolopoulos valued land and buildings more than other investments. Part of the reason was that in Greece, land was owned by the type of rich person he never thought he could aspire to be. "Buy bricks, not paper," he told his three sons, who worked with him.
Though he had little formal education, he could work out a deal in his head in a hurry. "My father was very good with numbers. He was like a human calculator," his son Peter said
The numbers on Detroit real estate looked good. In the early 2000s Mr. Apostolopoulos started looking at investing there. The city had been in a slump since the race riots of the summer of 1967 and again in April 1968, following the assassination of Martin Luther King Jr.
While buying a warehouse in Toronto gave him a 5-per-cent return on his money, buying an industrial property in the Detroit area produced a 20-per-cent return, since many developers avoided the area.
In 2012 Mr. Apostolopoulos bought the Penobscot office tower, a massive Empire State building lookalike in downtown Detroit for just US$5-million. Right away the annual rent brought in more than the purchase price. The 47-storey Art Deco Penobscot building has 1.25 million square feet of office space. By comparison, Scotia Plaza in downtown Toronto, at two million square feet, was valued at $1.5-billion in a sale in 2017.
"A lot of people were afraid to invest. My father wasn't afraid. Also part of the time he was buying when the Canadian dollar was at par with the U.S. dollar. At one point the Canadian was worth a bit more than the U.S. and that made buying in the United States even better," Peter said. He added that there was negative press in the United States, critical of Canadians snapping up undervalued properties in the Detroit area.
One condescending article noted that Andreas Apostolopoulos spoke English with a Greek accent.
Mr. Apostolopoulos's Triple Properties has faced criticism over the Penobscot's state of disrepair. An article in the Detroit Free Press as recently as Feb. 8 noted the tenants in the building complained about a lack of water and elevator stoppages.
The City of Detroit issued 177 blight violation tickets and fines to Triple Properties for the Penobscot last year, according to the Free Press. Curbed Detroit magazine in a recent article, called Mr. Apostolopoulos "a controversial figure in Detroit real estate."
The three brothers answered that the recent incident was caused by a power outage and failed water pump, which the brothers said was repaired within a day.
"The building is almost 100 years old and the previous owner neglected it," Peter Apostolopoulos said. "We have spent millions updating the building."
His father was always looking for new business opportunities. When he bought the Pontiac Silverdome, he noticed a small cheque came in that he and his sons couldn't place. He learned it was a payment for a billboard on the site. From then on he was always on the lookout for properties with billboards.
One of his latest deals was building a huge casino, called Durham Live, in Pickering, a Toronto suburb. Its opening has been stalled by the pandemic lockdown.
"Our father was smart, sharp, quick-witted and a caring man, even more so as he got older," his son Steve said. From the start Andreas Apostolopoulos was a frugal man, always a saver. "He was not flashy, did not care for name brands or look at what people had or what they were wearing as a marker for their character or worth as a human being, He had no biases, and couldn't care less about your skin colour, social status, net worth or religion."
He had no outside interests, apart from work and family, and no bad habits – didn't smoke and was a light drinker – though he occasionally liked to play cards with Greek friends on the Danforth in Toronto. He was proud of his success and had one piece of advice: "You can't get to the top without starting from the bottom."
Mr. Apostolopoulos leaves his wife, Joanna; three sons, Jim, Peter and Steve; and five grandchildren.
Our Morning Update and Evening Update newsletters are written by Globe editors, giving you a concise summary of the day's most important headlines. Sign up today.
Quebec's Caisse posts 7.7 per cent return in 2020 as real estate underperforms – constructconnect.com – Daily Commercial News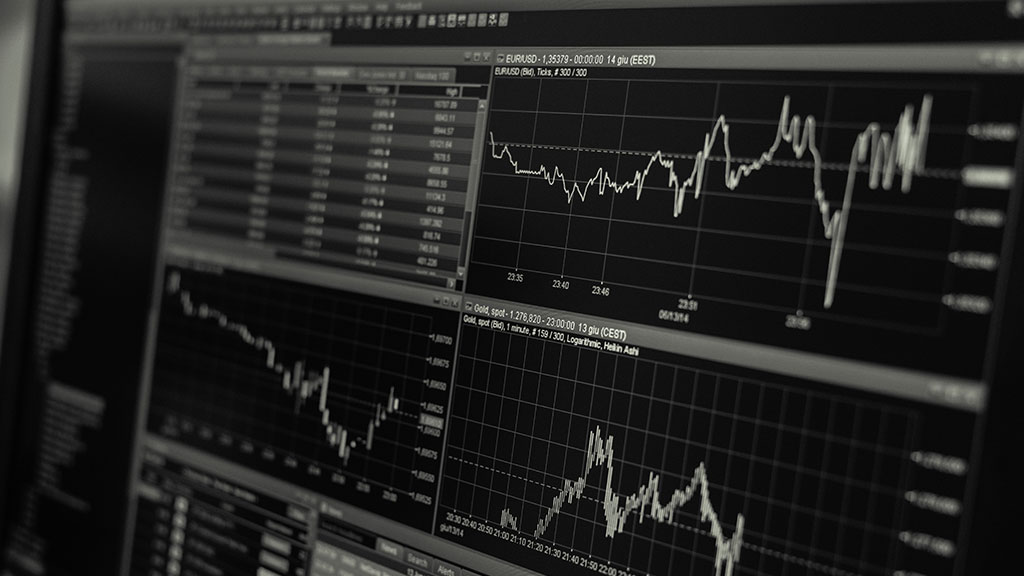 MONTREAL — The Caisse de depot et placement du Quebec posted a return of 7.7 per cent in 2020, missing its benchmark index of 9.2 per cent.
The investment fund's performance was dragged down by real estate investments, which suffered during the pandemic, the Caisse says.
The Caisse's real estate portfolio, which includes shopping centres and office buildings, declined 15.6 per cent in 2020, the Caisse says.
Caisse president and chief executive officer Charles Emond says the return meets the needs of its depositors, which require around a six per cent average return over the long term.
The annualized return over five and 10 years was 7.8 per cent and 8.6 per cent, respectively, the Caisse says.
As of Dec. 31, the Caisse's net assets stood at $365 billion, it says.
© 2021 The Canadian Press