Freeman Real Estate: 5th Annual GREAT TURKEY GIVE – Canada NewsWire
Inspired by the generosity of Honest Ed's this is the fifth year The Great Turkey Give will take place. This year please join us as we do a BIG FESTIVE SHOP at Fiesta Farms Grocery store beginning at 7 am Monday December 21st 2020. Fiesta Farms is located at 200 Christie Street (Dupont & Christie area) .
Last year's Turkey Give was a great success engaging with hundreds of people and spreading the spirit of the season. This years program will deliver food to those in need in a safe and efficient manner. (go to www.thegreatturkeygive.com for more info)
Helping the crew at Freeman Real Estate & Spirit of Math central to shop will be Santa himself and a few honoured guests including Rev. M. McGourty (St. Peters) & Rabbi A. Flanzraich (Beth Sholom).
Freeman Real Estate is a family-run, boutique realty company that has a almost 50 year tradition for supporting community causes, charities and interests.
Spirit of Math Central Toronto is an innovative leader in after-school mathematics education with more than 40 campuses in North America.
Fiesta Farms is a family run independent grocer with deep community ties– located in Toronto's Annex Neighbourhood.
SOURCE Freeman Real Estate
For further information: Elden Freeman, [email protected], (416) 834 0790 or (416 535 3103); Daniel Freeman, [email protected] (416 937 5556)
Related Links
Canada's Real Estate Market Is The Fastest Growing In The G7, And The Most Inflated – Better Dwelling
Canadian real estate prices aren't just fast growing by local standards. They're growing fast by any standard. US Federal Reserve data shows real home prices advanced in most of the G7 in Q3 2020. Canada topped the list of advanced countries for annual price gains. This isn't a new trend though. Canadian real estate prices have become such a focus of speculation, they've grown almost 3x faster than the second fastest growing G7 country.
Canadian Prices Are The Fastest Growing In The G7
Canadian real estate prices are still growing at a breakneck speed. Real prices increased 2.93% in Q3 2020, bringing them 8.27% higher than the same quarter a year before. The annual growth is now the biggest of the G7 countries. Since the beginning of the Great Recession, Canadian real estate prices have outperformed every G7 market… by a wide margin.
G7 Real Estate Prices Change
The inflation adjusted change in G7 real estate prices in Q3 2020, compared to a year before. Source: US Federal Reserve, Better Dwelling.
Canadian Prices Grew 45% Faster Than Germany, The Second Best Performing Country
Germany's real estate prices are the best performing in the past quarter, and just behind Canada annually. Germany's real home prices increased 3.09% in Q3 2020, bringing real prices 6.99% higher than a year before. Despite being the second best performing country in the group, prices are only 38.5% higher than they were in 2005. That means Canadian prices grew 45.2% faster over that period – leading to a massive gap.
G7 Real Estate Price Index
An inflation adjusted index of G7 real estate prices. Source: US Federal Reserve, Better Dwelling.
Japanese Real Estate Is The Only Market To Fall
Japan, the negative rate marvel most countries are using as a successful model, is the only country that's negative. Real home prices in the country were down a fairly flat 0.01% in Q3, bringing prices 1.15% lower than a year before. Real home prices in the country are 11.4% lower than they were in 2005, meaning home prices failed to even keep inline with inflation.
Italy Was The Only Other Market To Have A Slow Q3
Italy made the biggest quarterly drop in the most recent numbers, but still managed to squeeze out a gain. Real prices fell 2.14% in Q3 2020, bringing them 2.17% higher than last year. Since 2005, real home prices are up 30.1% – which is huge, it just doesn't seem big against Canada's movement.
Cheap money is a global trend, inflating almost every real estate market. Canada's economy is unusually dependent on real estate though. The country's residential investment is nearly double that of the US currently. It's also almost 50% higher than the US was during their housing bubble. Somehow, the country's central bank thinks growing at 25x the rate of US real estate is normal.
Like this post? Like us on Facebook for the next one in your feed.
Barrie is the New Investment Hotspot in Ontario Real Estate – RE/MAX News
For years, the Ontario real estate market had been dominated by a few key regions: Toronto, Ottawa and Hamilton. The rest of the province has generally garnered less attention compared to these booming housing markets. Yet, the coronavirus public health crisis changed everything, and now it is the suburbs and rural communities that are experiencing exponential growth and attracting people from these major urban centres.
Barrie has turned into one of the most sought-after real estate markets in the province, appealing to families who want to plant new roots, and real estate investors who want to profit on the investment buzz emanating from Central Ontario. Many industry observers had foreshadowed for years that Barrie was going to experience skyrocketing activity. Still, it was not until the COVID-19 pandemic and a change in real estate consumer behaviours that led to the city's incredible success this year.
What was once a buyer's market has quickly transitioned into a seller's market, thanks to "strong growth" in sales activity and home valuations. But what does the latest data show? The growing real estate market in Barrie is not slowing down.
Barrie is the New Investment Hotspot in Ontario Real Estate
According to the Barrie & District Association of REALTORS® Inc. (BDAR), residential retail sales advanced 51.5 per cent in December from the same time a year ago, totalling 344 units in just one month. On an annual basis, home sales totalled 5,718 units in 2020, rising 23.6 per cent year-over-year.
According to BDAR, composite benchmark price rose 23.3 per cent to $613,200 in December 2020 compared to December 2019. All types of properties witnessed incredible growth at an annualized rate:
Single-family: $644,000 | +24 per cent
Townhouse: $440,600 | +28.8 per cent
Apartments: $372,800 | +11.3 per cent
Overall, the average price of homes that exchanged hands in December soared 34.7 per cent year-over-year, to $744,835.
And these figures are anticipated to grow due to a lack of new supply coming to market, says Robin Jones, President of the Barrie & District Association of REALTORS®.
"Even with the recent influx of new listings overall inventories continue dropping to new record lows. With demand far outpacing supply we're likely to continue seeing double-digit price growth through early 2021."
Indeed, BDAR figures show that there were only 276 new residential listings in December 2020, which is up 39.4 per cent from the same time a year ago. Meanwhile, active residential listings plummeted 65.6 per cent from December 2019 to December 2020. Moreover, months of inventory fell to 0.6 at the end of December, down from 2.8 months at the same time last year. This is an important metric because it shows the number of months it would take to sell today's stocks at the current rate of activity.
Real Estate Investors or Family Homebuyers?
The question that is now being entertained in the broader housing industry is whether Barrie is attracting real estate investors or family homebuyers.
While Barrie has become one of the go-to places for households looking to exit the big cities for quieter lifestyles in rural communities, Barrie also has various factors working in its favour to suggest this could be an investor's dream. Here are some of the factors currently at play in the Barrie real estate market:
Rental rates have been climbing due to a shortage of rental units. The city has attempted to rectify the situation by allowing homes to be converted into duplexes, raising the possibility of greater income generated from one house.
Are bidding wars prevalent throughout Barrie? It is inevitable due to a short inventory list, and this is bullish for investors because it results in fast turnover.
The Bank of Canada (BoC) has made borrowing cheaper and investing more rewarding. At the onset of the coronavirus pandemic, the central bank slashed interest rates. The result has been more borrowing and a transition away from safe-haven assets, such as guaranteed-investment certificates (GICs) and bonds. With rates expected to remain low (at least for now), it can be more affordable to borrow from mortgage lenders, giving you greater options in the housing market.
A Look at Barrie's Real Estate Market in 2021
Can Barrie maintain this momentum heading into 2021? According to RE/MAX's Housing Market Outlook (2021) report, Barrie real estate is expected to jump four per cent to an average price of $569,525 across all property types. Tightening housing inventories and strengthening demand are the city's two primary factors driving its real estate boom in 2020, 2021 – and beyond.
Atlantic Canada real estate closes out 2020 with strong performance – Mortgage Broker News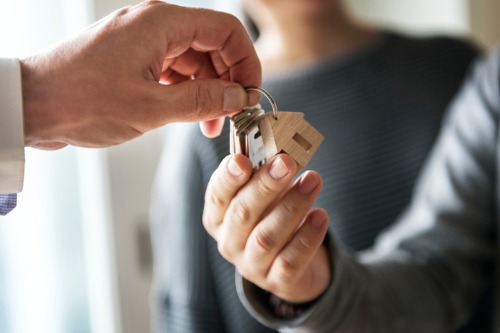 Despite its tradition of being home to some of the nation's quieter real estate markets, Atlantic Canada generally followed the trends set by the Canadian housing sector, both in December and for the whole of 2020.
Latest numbers from the Canadian Real Estate Association indicated that on the national level, home sales saw a 12.6% annual increase, reaching a total of 551,392 transactions throughout 2020. The actual (not seasonally adjusted) national average home price was at $607,280 in December, representing a 17.1% year over year gain.
Newfoundland and Labrador
Home sales completed through Newfoundland's MLS System totalled 4,684 units over the course of 2020, up by 14.7% annually and falling short of the record set in 2008 by less than 30 sales. A significant 54.4% annual surge in December helped propel the market.
Active residential listings declined by 21.1% annually, while the benchmark price for single-family homes rose by 6.5% year over year to $284,800. The benchmark price for townhouse/row units ticked up by 2.4% to $260,900, while the benchmark for apartments fell by 3.7% annually to $226,000.
New Brunswick
New Brunswick's market saw a total of 9,963 homes sold from January to November 2020 (December data was not publicly available at time of writing), increasing by 11.2% annually.
"With one month still to be counted in 2020, MLS home sales in New Brunswick have already surpassed 2019's full year totals by more than 500 units," according to the province's real estate association.
The average price of homes sold in November grew by 11.8% year over year to $203,907, while new listings went up by 8.3%. In contrast, active residential listings dropped by 37.8% to 2,895 units as of the end of November, levels not seen since 2001.
Nova Scotia
As reported by the Nova Scotia Association of Realtors, sales activity intensified by 13% annually, rising to a total of 13,923 transactions over the course of 2020, the highest level ever recorded in the province.
The annual average sale price, $291,224, was 13.8% higher than in 2019. New listings increased by 25.3% year over year, while active residential listings slid by 38.9%, hitting 2,676 units for sale as of the end of December.
Prince Edward Island
The number of homes sold through the MLS System of the PEI Real Estate Association totalled 1,972 units over the first 11 months of 2020 (PEI's December data was also unavailable at time of writing), up 8.8% year over year.
The average price of homes sold in November grew by 21.2% annually to reach a new record high of $309,031. This marked the first time that the average sales price in PEI exceeded the $300,000 mark.
New listings had a 27.4% annual gain, while active residential listings as of the end of November were down 29.6% year over year, a level not seen since 2004.