FTX founder Bankman-Fried objects to tighter bail, says prosecutors 'sandbagged' him
NEW YORK, Jan 28 (Reuters) – Lawyers for Sam Bankman-Fried on Saturday urged a U.S. judge not to ban the indicted FTX cryptocurrency executive from communicating with former colleagues as part of his bail, saying prosecutors "sandbagged" the process to put their client in the "worst possible light."
The lawyers were responding to a Friday night request by federal prosecutors that Bankman-Fried not be allowed to talk with most employees of FTX or his Alameda Research hedge fund without lawyers present, or use the encrypted messaging apps Signal or Slack and potentially delete messages automatically.
Bankman-Fried, 30, has been free on $250 million bond since pleading not guilty to charges of fraud in the looting of billions of dollars from the now-bankrupt FTX.
Prosecutors said their request was in response to Bankman-Fried's recent effort to contact a potential witness against him, the general counsel of an FTX affiliate, and was needed to prevent witness tampering and other obstruction of justice.
But in a letter to U.S. District Judge Lewis Kaplan in Manhattan, Bankman-Fried's lawyers said prosecutors sprung the "overbroad" bail conditions without revealing that both sides had been discussing bail over the last week.
"Rather than wait for any response from the defense, the government sandbagged the process, filing this letter at 6:00 p.m. on Friday evening," Bankman-Fried's lawyers wrote. "The government apparently believes that a one-sided presentation – spun to put our client in the worst possible light – is the best way to get the outcome it seeks."
Bankman-Fried's lawyers also said their client's efforts to contact the general counsel and John Ray, installed as FTX's chief executive during the bankruptcy, were attempts to offer "assistance" and not to interfere.
A spokesman for U.S. Attorney Damian Williams in Manhattan declined to comment.
Bankman-Fried's lawyers proposed that their client have access to some colleagues, including his therapist, but not be allowed to talk with Caroline Ellison and Zixiao "Gary" Wang, who have pleaded guilty and are cooperating with prosecutors.
They said a Signal ban isn't necessary because Bankman-Fried is not using the auto-delete feature, and concern he might is "unfounded."
The lawyers also asked to remove a bail condition preventing Bankman-Fried from accessing FTX, Alameda or cryptocurrency assets, saying there was "no evidence" he was responsible for earlier alleged unauthorized transactions.
In an order on Saturday, Kaplan gave prosecutors until Monday to address Bankman-Fried's concerns.
"The court expects all counsel to abstain from pejorative characterizations of the actions and motives of their adversaries," the judge added.
Reporting by Jonathan Stempel in New York; Editing by Andrea Ricci
Windsor-Essex brewers lament impact of looming 6.3% alcohol tax
Chapter Two Brewing Company in Windsor is celebrating a milestone this weekend.
"Five years! We're pretty pumped that we got this far and we're still going strong," said brewery co-owner and general manager, Cheryl Watson. "It's good news, I mean, we've gone through a lot."
From the impact of lockdowns during the pandemic to recent inflationary pressures and wage increases, Watson notes the cost of doing business has been steep.
And that anniversary celebration will clouded by a looming alcohol excise tax increase on all alcohol producers.
"I think everything is just, it's been unpredictable for suppliers and buyers alike," Watson said. "We have to look at and figure out what part of it you're going to cover and what part of it you're going to ask your customer to cover."
That question will get harder on April 1 when the 6.3 per cent federal excise tax goes into effect on beer, wine and spirits producers.
Taxes already make up 50 per cent of the cost of beer, 65 per cent of the cost of wine and 75 per cent spirits, according to the Canadian Taxpayers Federation.
"The screws are tightening and we don't have as many places to play anymore," said Watson.
The increase on the table is triple the usual jump — a number tied directly to inflation — and has alcohol manufacturers wondering who is going to pick up the tab.
"You're going to see probably a six to 10 per cent increase on the price of your beer," said Shane Meloche, the owner of Frank Brewing Company in Windsor. He's weathered the storm that is the past few years in the hospitality industry and doesn't want to raise prices but worries this time, he may have no choice.
"We're here to make money. We've got 20 to 30 people that work here. We need to stay in business," Meloche said. "We want to keep everybody employed. So the only way to do that is to pass along that price to the consumer."
Restaurants who sell alcohol will also feel the effects. A recent Restaurants Canada survey found about half of Canadian restaurants are operating just at or below profitability levels, noting the tax increase will cost Canada's food-service industry about $750 million a year.
"Their profit margins are very slim. And then when you have a six per cent increase, it's slimmer," said Paul Boots, who along with business partner John Conlon launched Suds Runner just a few months back.
It's a licensed manufacturing representative retailer for nine different Breweries in Ontario where customers can go online and order flights of beer from them that you can't get at the LCBO or Beer Store — and they bring it to your door.
They started the venture to support local breweries and give their less popular brews more exposure for customers who can't make it out to craft breweries as often as they'd like.
They hope the increase doesn't crush their suppliers, customers, or them.
"It's important, I think, for people to understand that if the price is going up a little bit, it's not because they're making more money," said Conlon.
"They're just trying to work, trying to make it work."
Shares in Deutsche Bank drop as global banking worries persist – Al Jazeera English
Tumbling stocks dragged down other major banks across Europe, fuelling fears about a banking sector crisis.
Shares in Deutsche Bank have fallen sharply, dragging down other major European banks and reigniting fears about a widening banking sector crisis.
Germany's biggest lender dropped more than 14 percent on the Frankfurt Stock Exchange in Friday morning trading before clawing back ground in the afternoon to trade 9.5 percent lower, at 8.43 euros ($9.07) a share.
Tumbling bank stocks dragged down markets across Europe on Friday with Germany's Commerzbank down 7.5 percent, France's Societe Generale off 5.9 percent and Austria's Raiffaisen down 5.9 percent.
Deutsche Bank is one of 30 banks considered globally significant financial institutions, so international rules require it to hold higher levels of capital reserves because its failure could cause widespread losses.
The long-troubled bank has become the focus of investor concerns after the collapse of three regional US lenders and the Swiss government-brokered takeover of Credit Suisse by rival UBS triggered market turmoil this month.
The cost of insuring the bank's debt against a risk of defaulting, known as credit default swaps, has surged as investors fret about the banking sector's health.
Rising costs on insuring debt were a prelude to Credit Suisse's rescue by UBS. That hastily arranged takeover on Sunday and jitters about Credit Suisse's long-running troubles led its shares to tank and customers to pull out their money.
Asked whether Deutsche Bank could be the next Credit Suisse, German Chancellor Olaf Scholz said, "There is no reason to be concerned."
Scholz expressed confidence in Deutsche Bank, saying it had "modernised and organised the way it works. It's a very profitable bank."
Speaking in Brussels after a summit of EU leaders, he also said the European banking system was "stable" with strict rules and regulations.
Deutsche Bank said on Friday that it would redeem $1.5bn in tier 2 bonds early. Such a move is normally aimed at boosting confidence in a bank although its shares plunged regardless.
The bank was hit by a string of problems linked to its attempts before the 2008 global financial crisis to compete with Wall Street investment banking giants.
But it launched a major restructuring, which involved thousands of job cuts and a greater focus on Europe, and has returned to financial health. Last year, it booked its highest annual profit since 2007.
European officials said banks in the European Union's regulatory system, which does not include Credit Suisse, are resilient and have no direct exposure to the failed California-based Silicon Valley Bank and little to Credit Suisse.
Efforts to strengthen banking regulation in recent years "puts us all in a position to say that European banking supervision and the financial system are robust and stable and that we have resilient capitalisation of European banks", Scholz said.
European leaders, who played down any risk of a possible banking crisis at their summit on Friday, said the financial system is in good shape because they require broad adherence to tougher requirements to keep ready cash on hand to cover deposits.
International negotiators agreed to those rules after the 2008 financial crisis, triggered by the failure of US investment bank Lehman Brothers. US regulators exempted midsized banks, including Silicon Valley Bank, from those safeguards.
[embedded content]
Restaurants and bars across Canada brace for biggest alcohol tax jump in 40 years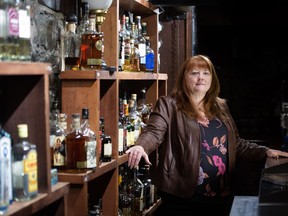 Canada's restaurant industry is bracing for the biggest jump in the country's alcohol excise duty in more than 40 years, spurring warnings the tax hike could force some bars and restaurants out of business.
"Any increase at this very vulnerable time for our industry is just another blow while we're down," said Brenda O'Reilly, the owner of multiple restaurants and a brewery in St. John's, N.L.
"It's like death by a thousand cuts."

Bar and eatery operators across Canada have endured lockdowns, labour shortages, supply chain mayhem and soaring costs for everything from payroll to cooking oil. Rising inflation has also softened demand as some consumers stay home to save money.
"Many of us haven't recovered from the pandemic and now they want to raise this tax," she said. "It's hard to get blood out of a turnip. We'll see more restaurant closures if this goes ahead."
The federal beverage alcohol duty is set to increase 6.3 per cent on April 1.
Alcohol excise duties are imposed at the manufacturing level and adjusted annually based on inflation.

While the duty is separate from provincial liquor board fees and sales taxes, it ultimately filters down to higher prices for consumers, said CJ Helie, the president of Beer Canada.

"It's imposed at the point of production and paid by the manufacturer, which means it's built into the price of the product and magnified as it goes through the supply chain from the distributor to the retailer," he said.

The automatic annual tax increase is a long-standing irritant for the beverage industry, but was "digestible" when inflation was around two per cent, Helie said.

But this year's adjustment is more than triple the usual increase and should be reconsidered given the state of the industry, he said.
"When inflation is through the roof, we need to rethink this automatic formula," Helie said. "The industry is already in dire straits. Using a rigid formula in a time like this is unacceptable."

Some brewers may try to absorb the higher cost by delaying investment plans like new hiring but he said there's only so much they can do before passing the tax hike along.

"They'll try to recoup what they can through the wholesale price but it could impact demand and end up costing them in lower sales volumes anyway," Helie said.

Alcohol excise duty rates are adjusted by law on an annual basis to account for inflation, Adrienne Vaupshas, press secretary of Finance Minister Chrystia Freeland, said in an email.

The increase next month works out to less than a penny on a can of beer, she added.
On a litre of wine, the excise duty rate is increasing to $0.731 from $0.688, or a little over four cents, according to figures provided by the Canada Revenue Agency. For a 750 ml bottle of wine, the increase would be closer to three cents.

But industry group Restaurants Canada said it will cost Canada's food-service industry about $750 million a year, with the average casual dining restaurant expected to pay an extra $30,000 towards alcohol.

At the retail level, the impact may be more subtle. Though added on top of other price increases, consumers may notice higher prices.

The Liquor Control Board of Ontario said customers may experience a price increase on select products by the end of April if manufacturers pass along the federal excise tax increase.
For example, a 750ml bottle of wine or an imported six-pack of beer may increase by five to 10 cents, while a 750ml spirit of 40 per cent alcohol may increase by 70 cents, the LCBO said in an email.

A spokeswoman for the Nova Scotia Liquor Corp. said beverage alcohol prices are increasing by just over three per cent overall next month.

But these increases are due to a number of factors, including higher excise taxes and the rising cost of raw goods such as bottles, cans, barley, and labels, NSLC spokeswoman Allison Himmelman said in an email.

In British Columbia, a spokesperson for the BC Liquor Distribution Branch said it's not possible to confirm what level of price increase consumers may or may not see.

"Each liquor supplier will decide whether or not to increase its wholesale price to account for the increase it must pay in excise duty," Robin Fraser said in an email.
Article content
"Then retailers will make the decision on whether to adjust the prices for consumers for those products," Fraser said. "It is up to each retailer to determine if, and by how much, to raise its prices."
Alcohol beverage prices rose 5.7 per cent in February compared with a year before, according to Statistics Canada.
While that's only slightly higher than the overall inflation rate of 5.2 per cent last month, the tax hike in April along with other increases could see the alcohol inflation rate rise faster than general inflation later this spring.
"Our industry is struggling and we can't absorb more increases," said Olivier Bourbeau, vice-president of federal affairs with Restaurants Canada. "Restaurant margins are always thin but right now they're around two to three per cent."
A recent Restaurants Canada survey found about half of Canadian licensed restaurants are operating just at or below profitability levels.

This is in part because restaurants are absorbing some of the higher costs due to inflation, Bourbeau said.

Indeed, while grocery prices recorded a 10.6 per cent year-over-year increase in February, restaurant food prices only rose 7.7 per cent, Statistics Canada figures show.

Also, alcohol beverages purchased from stores rose 6.0 per cent in February, while alcoholic beverages served in licensed establishments increased only 4.3 per cent, the agency said.

"Restaurants can't absorb any more price increases," Bourbeau said. "But if they pass those costs to customers it could hurt their business."

"At the end of the day, consumers will only pay so much before they start to cut back."