McDonald's temporarily shuts U.S. offices, prepares layoff notices: Report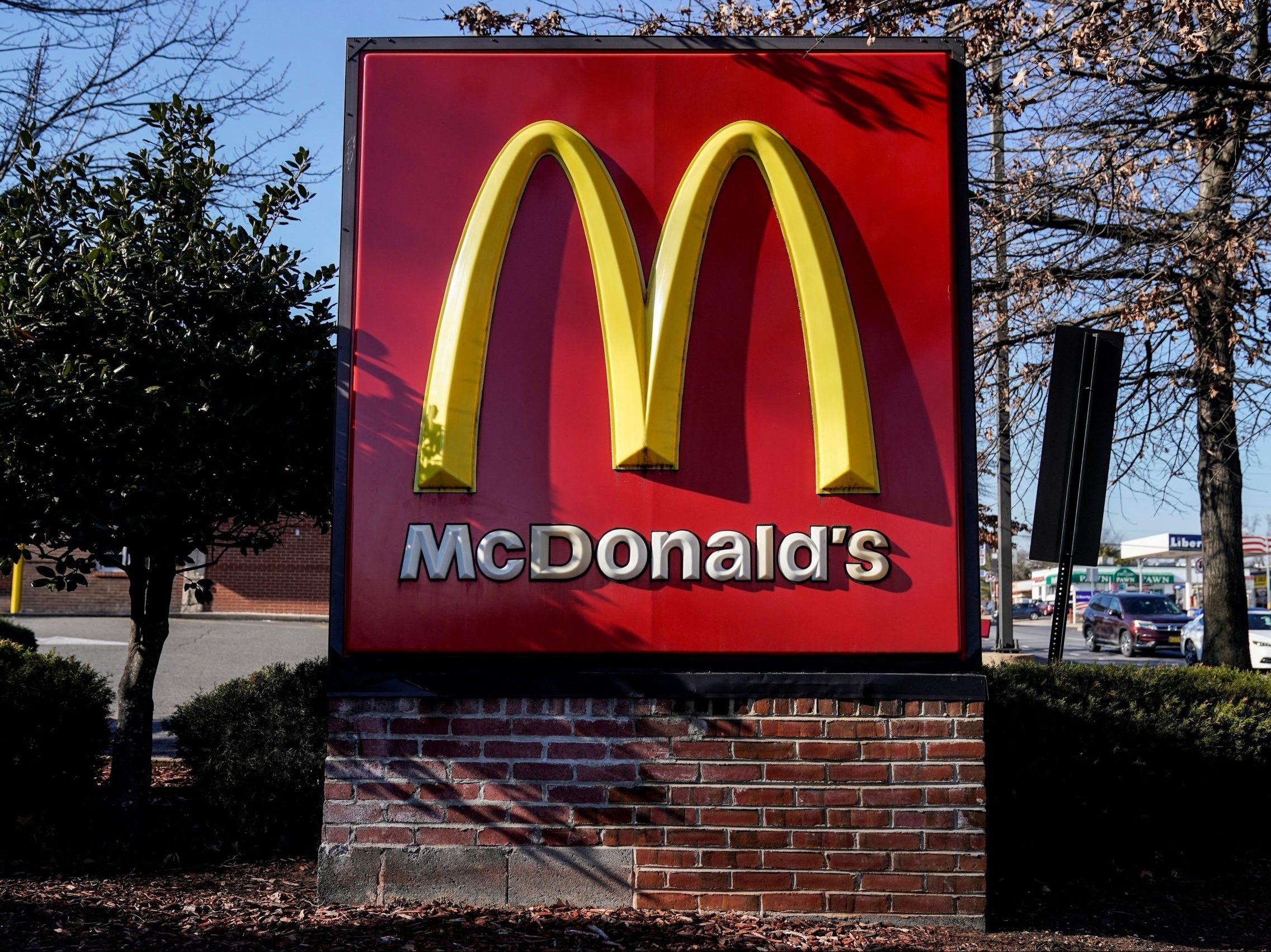 Burger chain McDonald's Corp is temporarily closing its U.S. offices this week as it prepares to inform corporate employees about its layoffs as part of a broader company restructuring, the Wall Street Journal reported on Sunday.
In an internal email last week to U.S. employees and some international staff, McDonald's asked them to work from home from Monday through Wednesday so it can deliver staffing decisions virtually, the report said. It is unclear how many employees will be laid off.
"During the week of April 3, we will communicate key decisions related to roles and staffing levels across the organization," the Chicago-based company said in the message viewed by the Journal.
McDonald's also asked employees to cancel all in-person meetings with vendors and other outside parties at its headquarters, the report added.
McDonald's did not immediately respond to Reuters' request for a comment.
The fast-food chain said in January that it would review corporate staffing levels as part of an updated business strategy, which could lead to layoffs in some areas and expansion in others.
McDonald's is expected to begin announcing key decisions by Monday.
Gas prices down, diesel up ahead of weekend – Halifax.CityNews.ca
[unable to retrieve full-text content]
Maritime gas prices – CTV News Atlantic
For the most part, drivers in the Maritimes are paying slightly less for gas Friday, but the cost of diesel is up.
NOVA SCOTIA
In mainland Nova Scotia, gas is down three cents to a minimum price of 152.9 cents per litre.
In Cape Breton, motorists are now paying a minimum price of 154.8 cents per litre for regular self-serve gasoline.
Diesel increased 2.5 cents, the minimum price is now 137.7 cents per litre.
The minimum price for diesel in Cape Breton is now 139.6 cents per litre.
PRINCE EDWARD ISLAND
On Prince Edward Island, gas increased 1.1. cents, the minimum price is now 165.6 cents per litre.
Diesel on the island increased 1.5 cents, the minimum price is now 157.5 cents.
NEW BRUNSWICK
Meanwhile, in New Brunswick, gas is down 2.4 cents, the maximum price is now 164.6 cents per litre.
Diesel is up slightly to 0.6 cents, the maximum price is now 158.6 cents a litre.
NL Unemployment Rate Slightly Rises – VOCM
Statistics Canada says the unemployment rate rose to 5.2 per cent in May, marking the first increase since August 2022.
The rate for Newfoundland and Labrador rose slightly to 10.2 per cent from 10.1. In metro, the jobless rate in May hit 5 per cent, a slight increase from the 4.9 recorded in April.
The job report comes two days after the Bank of Canada raised its key interest rate by a quarter of a percentage point, citing concerns about a string of hot economic data, including low unemployment.