Potential COVID exposure on four flights and at a mall – HalifaxToday.ca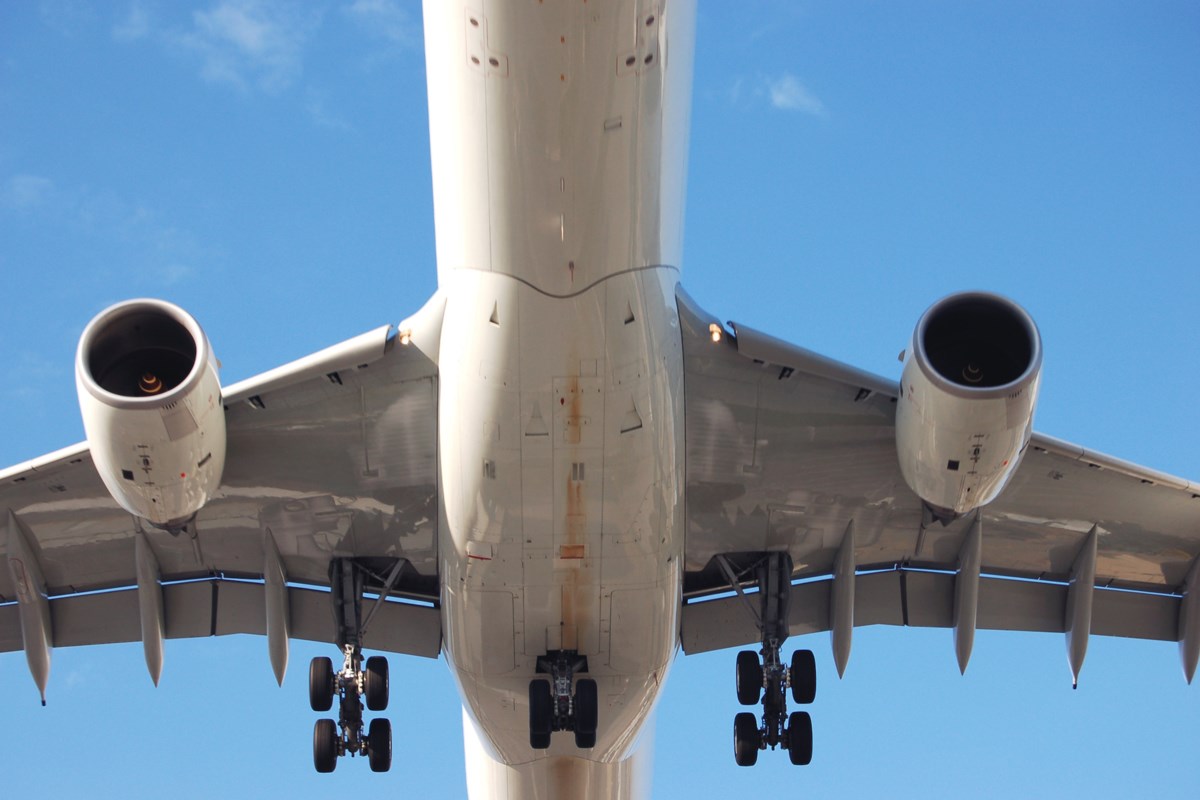 NEWS RELEASE
NOVA SCOTIA HEALTH
*************************
Nova Scotia Health Public Health is advising of potential exposure to COVID-19 on four flights and one location in the Central Zone. In addition to media releases, all potential exposure notifications are listed here: http://www.nshealth.ca/covid-exposures.
Anyone who was on the following flights in the specified row and seats is asked to continue to self-isolate and immediately visit https://covid-self-assessment.novascotia.ca/en to book a COVID-19 test, regardless of whether or not they have COVID-19 symptoms. You can also call 811 if you don't have online access or if you have other symptoms that concern you. All other passengers on these flights should continue to self-isolate as required and monitor for signs and symptoms of COVID-19.
Out of an abundance of caution and given the current testing capacity available, anyone who worked or visited the following location on the specified date and time is asked to visit https://covid-self-assessment.novascotia.ca/en to book a COVID-19 test, regardless of whether or not they have COVID-19 symptoms. You can also call 811 if you don't have online access or if you have other symptoms that concern you.
If you have symptoms of COVID-19 you are required to self-isolate while you wait for your test result. If you do not have any symptoms of COVID-19 you do not need to self-isolate while you wait for your test result.
Mic Mac Mall (21 Mic Mac Blvd, Dartmouth) on Dec. 19 between 12:30 p.m. and 3:40 p.m. It is anticipated that anyone exposed to the virus at this location on the named date may develop symptoms up to, and including, Jan. 2, 2021.
Please remember:
Visit https://covid-self-assessment.novascotia.ca/en to do a self-assessment if you have had or you are currently experiencing:
· fever or cough (new or worsening)
OR
· two or more of the following symptoms (new or worsening):
o sore throat
o runny nose
o headache
o shortness of breath
Please do not go directly to a COVID-19 assessment centre without being directed to do so and do not go to a pop-up rapid testing location.
Currently, anyone travelling to Nova Scotia from outside of the Atlantic Provinces is expected to self-isolate alone for 14 days after arriving. If a person travelling for non-essential reasons enters Nova Scotia from outside Atlantic Canada, then everyone in the home where they are self-isolating will have to self-isolate as well.
When Nova Scotia Health Public Health makes a public notification it is not in any way a reflection on the behaviour or activities of those named in the notification.
All Nova Scotians are advised to continue monitoring for COVID-19 symptoms and are urged to follow Public Health guidelines on how to access care. Up to date information about COVID-19 is available at novascotia.ca/coronavirus
*************************
Quebec vaccine plan may be rethought after troubling Israeli data, says provincial advisor – CTV News Montreal
MONTREAL —
Quebec could change its vaccine strategy based on new data out of Israel about the efficacy of the first dose, on its own, of the Pfizer COVID-19 vaccine, says a top advisor in the province.
Israel just provided the world with its first large-scale, real-world hint of how effective the first dose of the Pfizer vaccine is before the booster, and it doesn't seem reassuring for places that have delayed the second shot, including Quebec and the United Kingdom.
"We not only monitor the data that comes from Quebec but also what is observed around the world," said Dr. Gaston De Serres, a chief advisor on Quebec's vaccine strategy,
"Yes, we are looking at the data from Israel and the [Quebec immunization committee] could make recommendations based on this data if necessary," he said.
Data on 200,000 elderly Israelis suggests that the first shot alone only lowered infections by 33 per cent—about a third of the roughly 90-per-cent rate that many experts around the world have predicted.
It's "concerning in terms of the single-dose policy decision," said a U.K. scientist, John Robertson, who had previously written about his concerns about the U.K.'s decision, like Quebec's, to delay booster shots.
Importantly, Israel is not delaying boosters. It's following the timeline set out by Pfizer and giving the second, or "booster," shot 21 days after the first.
The data doesn't call into question how well the two doses together work. The trial data showed that together, both doses are 95 per cent effective.
But the Pfizer trial wasn't meant to prove the efficacy of the first dose alone, so the estimates on how well it works without the booster have all been just that—estimates—with scientists looking back at the data and trying to gauge whether delaying the second shots will work.
Delaying the boosters, as Quebec is doing for up to 90 days, is meant to give more people a first shot and some heightened, if imperfect, immunity.
Israel's new numbers suggest that even when giving the shots on schedule, the elderly people in question didn't have nearly the protection that was predicted in the short time before they got the booster.
The data doesn't help with a bigger uncertainty in places like Quebec: whether, and how much, that first-dose protection could last after the 21-day mark if the booster isn't given. Pfizer says its trial provided no data on this, and the Israel numbers don't fill that gap either.
ISRAEL'S FINDINGS SO FAR
Israel has moved very quickly on vaccination, inoculating 2.2 million Israelis over the last month. It made an agreement to get rapid delivery of the Pfizer-BioNTech vaccine in return for tracking the effects and sending the manufacturer detailed data.
Two Israeli experts have spoken about the results in recent days.
According to Israeli news channel i24 News, the leader of the country's vaccine drive, Nachman Ash, told Israeli Hebrew-language outlet Army Radio that "many people have been infected between the first and second injections of the vaccine," and that it was "less effective than we thought."
Ran Balicer, an Israeli doctor and epidemiologist, and an adviser to the World Health Organization, spoke to the UK outlet Sky News, explaining more about what was found.
"We compared 200,000 people above the age of 60 that were vaccinated," the outlet quoted Balicer as saying.
"We took a comparison group of 200,000 people, same age, not vaccinated, that were matched to this group on various variables," he said.
Scientists then compared the daily rate of positive COVID-19 cases between the two groups. They found at first, unsurprisingly, there was no difference in the first two weeks after the shot—the vaccine takes about two weeks to kick in.
After that, starting at 14 days post-vaccination, "a drop of 33 per cent in [positive cases] was witnessed in the vaccinated group and not in the unvaccinated," Balicer told Sky News.
He called it "really good news," considering the group did have much more protection than their unvaccinated peers.
SHORT OF ESTIMATES, THOUGH MANY QUESTIONS
However, that number fell far short of the estimate in recent weeks: Dr. De Serres in Quebec, as well as the UK vaccine advisory committee and many other experts, had all said they believed the first shot would be about 90 per cent effective, at least for several weeks, allowing them to delay the booster.
Pfizer has maintained that its trial data only showed a rate of 52.4 per cent efficacity before the second shot and that it knows nothing about what would happen past 21 days.
One question remains around how well the single dose worked to help people fight off serious infections, even if they tested positive for the virus—a key measure. On Wednesday afternoon, Israel's Minister of Health said Ash's comments had been taken "out of context" on this.
The minister clarified that Ash had been discussing how Israel "[has] yet to see a decrease in the number of severely ill patients," not infections, according to the BBC.
And Balicer suggested the surprise in Israel's data may have come partly from the fact that those studied so far have all been elderly, whereas Pfizer's trial subjects were a mix of ages. The immune systems of the elderly aren't as strong as those of younger people.
Balicer said he expects the Israeli numbers to rise once more young people are included in the group studied.
He also said that real-world data is not the same as trial data—and on the upside, Israel's data proves beyond a doubt that the vaccine does work, and on the same kind of timeline the Pfizer trial showed.
"This is not the ideal setting of a randomized controlled trial where everything from coaching maintenance to selection of the population of interest is done in a very meticulous way," he said.
"This is the real world. And so by seeing the real-world impact so early on in the same direction and in the same timing as we've seen in the clinical trials is something that makes us very hopeful."
According to the BBC, Balicer also said that after the first 33-per-cent drop in infections, the rate of cases continued to drop—meaning immunity appeared to keep growing stronger, in those vaccinated with the first dose—but it was too soon to know more.
QUEBEC URGED TO TAKE A SECOND LOOK
Robertson, a professor of surgery at the University of Nottingham, said Wednesday that he thinks the Israeli results provide strong evidence for Quebec and similar jurisdictions to change course if they've delayed second doses.
Earlier this month, Robertson co-published an opinion piece for the BMJ British medical journal arguing that delaying the second dose wasn't based in firm science.
"The personal and population risks have even greater relevance and urgency for Quebec given the real-life data reported from Israel," he said Wednesday.
"The second dose should be given on Day 22 as in the Phase 3 trials and approved by regulatory agencies worldwide."
Pfizer said it has no comment yet on the new data and can only speak about the results of its Phase 3 trial.
Bank of Canada warns surging loonie could pose risk to economic outlook – Financial Post
Article content continued
"On the other hand, what we're seeing now is most of the appreciation in the Canadian dollar is coming because of a broad-based depreciation of the U.S. dollar," Macklem told reporters during a press conference. "That's not a made-in-Canada development. So, the exchange rate is becoming a factor in its own right in our projection."
Macklem's comments followed the Bank of Canada's decision to leave its key interest rate unchanged at 0.25 per cent. The loonie rose from about 78.7 cents US pre-decision to more than 79 cents US shortly after.
In making its announcement, the central bank said the world is still rife with uncertainty, and that the economic outlook continues to hinge on the coronavirus pandemic and vaccine rollouts. A stronger dollar could throw another wrench into that economic outlook.
"Appreciation of the Canadian dollar creates direct downward pressure on inflation by lowering the prices of imports," Wednesday's monetary policy report said. "Further appreciation of the Canadian dollar could slow output growth by reducing the competitiveness of Canadian exports and import-competing production. Slower output growth would also imply more disinflationary pressures."
Inflation — a measure of how much the prices for goods and services are increasing — is key to the Bank of Canada's monetary policy decisions, namely the setting of its key interest rate. The bank's target for inflation is a two per cent year-over-year increase in the consumer price index (CPI), which measures the change in cost of a basket of products.
Bank of Canada holds rates, sees strong rebound after lockdowns – BNN
The Bank of Canada is adopting a positive tone on the outlook for the nation's economy, choosing to look past a weak start to 2021 as vaccine efforts accelerate.
In a decision Wednesday from Ottawa, policy makers led by Governor Tiff Macklem said the economy remains on a two-year timeline to fully repair damage from the pandemic and doesn't currently need additional support, even amid a wave of new COVID-19 cases and lockdowns.
The language effectively quashes speculation, at least for now, that the Bank of Canada could cut already historically low borrowing costs even further. Instead, officials said the extraordinary amount of stimulus already in the economy is appropriate and even raised the possibility of pulling back some of it as the recovery takes hold.
"In sum, there is clear reason to be more optimistic about the direction of the economy over medium term," Macklem told reporters after the decision. "But we are not there yet. The resurgence in COVID-19 cases weighs heavily on the near-term economic outlook."
The Canadian dollar extended gains following the decision, rising as much as 1 per cent to the highest since April 2018 against the U.S. dollar. It was up 0.7 per cent to $1.2651 at 1:41 p.m. in Toronto trading. The yield on government 10-year bonds rose 3 basis points to 0.84 per cent.
The bank held its overnight interest rate at 0.25 per cent, which is already a record low. Interest rates that commercial banks give to their prime customers are typically just over 2 percentage points above the policy rate. The bank reiterated Wednesday it will keep borrowing costs low until 2023.
In addition, the central bank has been purchasing financial assets, primarily Canadian government bonds, to suppress long-term interest rates. Officials on Wednesday said they will continue to do so at the current pace of at least C$4 billion a week.
But in perhaps the most significant addition to its policy statement, the central bank said it's prepared to scale these purchases back as it becomes more confident the recovery has taken hold.
Macklem called the arrival of vaccines a "very promising development," one that will support exports and business investment as progress is made toward broad immunity in Canada and abroad. Widespread vaccination would also prove a boon for household consumption.
One of the biggest changes to the bank's key assumptions is the timeline for the vaccine. In October, the bank predicted the vaccine would be broadly available by mid-2022, but that has been moved forward to the end of 2021. As a result, the bank revised higher its growth estimate for next year to 4.8 per cent, from a 3.7 per cent projection in October. Growth in 2021 was revised down slightly to 4 per cent from an October estimate of 4.2 per cent, reflecting the weaker-than-expected start to the year.
"The bank's more optimistic medium-term forecasts are the key takeaway," Josh Nye, an economist at Royal Bank of Canada in Toronto, said in a report to investors.
At the same time, Macklem sought to ensure expectations don't get too elevated.
A second wave of COVID-19 cases has forced officials to impose strict measures on businesses and social gatherings that the Bank of Canada is predicting will produce an economic contraction in the first quarter of this year. The nation's recovery also risks being hampered by a strengthening currency and a pick-up in market interest rates.
At a press conference after the statement, Macklem said officials determined during the policy deliberations that it's still too early to consider slowing the pace of asset purchases. He also highlighted how the bank's forecasts come with a high degree of uncertainty and that the economy will continue to require extraordinary levels of stimulus for years to come. The bank does have options to add more stimulus if needed, Macklem said.
"In view of the near-term weakness and the protracted nature of the recovery, we concluded that the exceptional degree of monetary stimulus currently in place remains appropriate," he said.
The tone in the statement was widely expected, though some analysts had been warning the central bank could be tempted to make a micro-rate-cut that would bring the policy rate closer to zero.
Macklem wouldn't be drawn on whether Governing Council discussed such a cut at this week's meeting, saying only a micro cut is one option available to the bank should it require additional stimulus.
"I never really bought into the mini-rate-cut idea as it doesn't provide too much extra stimulus against the near-term headwinds the economy faces," Simon Harvey, a foreign exchange market analyst at Monex Canada, said by email.
Policy makers also downplayed any worries that all this extraordinary stimulus could drive up inflation. In the statement, officials said economic slack is expected to weigh on price pressures.