The latest news on COVID-19 developments in Canada – Delta-Optimist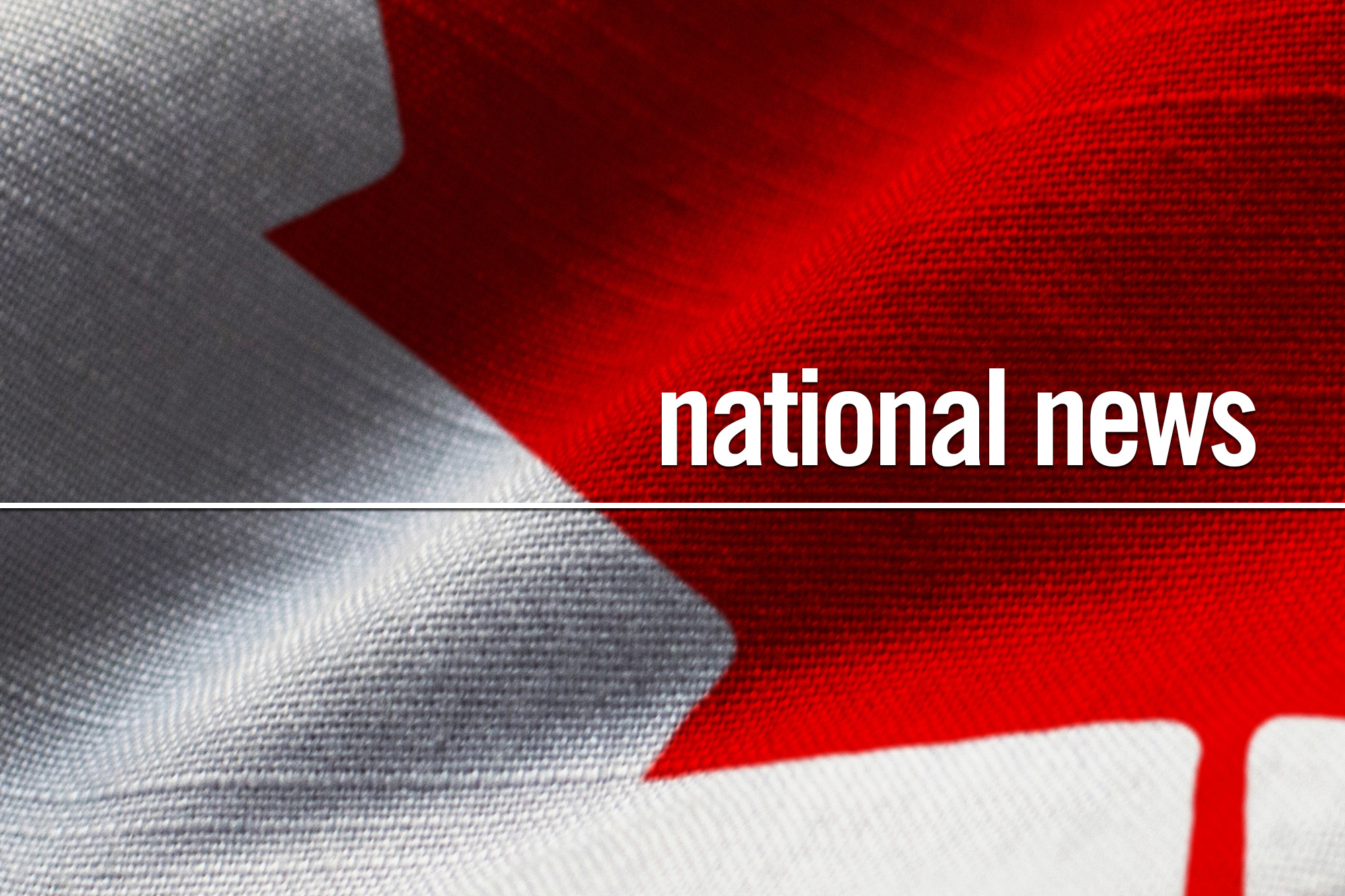 The latest news on COVID-19 developments in Canada (all times Eastern):
8:20 p.m.
AstraZeneca is defending its vaccine after several European countries stopped administering the shot over concerns about blood clotting.
But Ann Taylor, the company's chief medical officer, says a safety review of more than 17 million patients in Europe and the U.K. who received the Oxford-AstraZeneca vaccine shows the product is safe.
She says there's no increased risk of either pulmonary embolism, deep vein thrombosis or thrombocytopenia in any age group, gender, batch of vaccines or country.
The company says there are reports of 15 patients experiencing deep-vein thrombosis and 22 pulmonary embolisms as of March 8, which is much lower than what would occur naturally in a population of more than 17 million people.
—
6:30 p.m.
Alberta's chief medical health officer says the province has confirmed its first two cases of a fast-spreading variant of COVID-19 that was first identified in Brazil.
Dr. Deena Hinshaw says in a series of tweets that both cases are travel related and were identified "thanks to the aggressive screening processes in place."
She says they're both in the Calgary zone.
She says 388 new cases of COVID-19 have been identified in the previous 24 hours.
Six new deaths have been recorded.
—
4:10 p.m.
Saskatchewan says anyone who is 70 or older can book an appointment for a COVID-19 vaccine starting Monday morning.
The cutoff age for the general population has been dropping steadily each day since Friday, when it was 80.
The cutoff age is much younger in the province's northern administrative district, where anyone 50 and over can make an appointment now.
Saskatchewan is reporting two new deaths among people with COVID-19, along with 98 new cases.
—
2 p.m.
Manitoba health officials are reporting one additional death in a person with COVID-19, and 44 new cases of the virus in the province.
The government's daily pandemic update says the person who died was a man in his 70s from the Winnipeg health region, and that his death is linked to an outbreak at the Southeast Personal Care Home.
Manitoba has 148 patients in hospital due to COVID-19, 23 of whom are in intensive care.
The province's five-day test-positivity rate is 4.5 per cent provincially and 3.1 per cent in Winnipeg.
—
1:40 p.m.
Health officials in New Brunswick are reporting five new cases of COVID-19 today.
Three cases are in the Edmunston region, while the Moncton and Fredericton regions each have one new infection.
There are now 37 active cases in the province and one patient is hospitalized.
Since the onset of the pandemic, New Brunswick has had 1,470 cases of COVID-19 and 30 virus-related deaths.
—
12:40 p.m.
Health officials in Nova Scotia are reporting one new case of COVID-19 today.
The case is in the Central Zone and is related to travel outside Atlantic Canada.
A case reported in the Central Zone Saturday that was under investigation has been removed from the provincial count due to a data entry error, meaning there were four new infections that day rather than five.
As of today, Nova Scotia has 18 active cases of COVID-19.
—
11:10 a.m.
Quebec is reporting 674 new cases of COVID-19 as well as five additional deaths linked to the pandemic.
Of those deaths, three occurred in the last 24 hours while the rest happened earlier.
Hospitalizations dropped by four to 547, with 100 people in intensive care, which is six fewer than a day prior.
The province administered 31,611 vaccines on Saturday, and says it has now given a dose to 8.4 per cent of the population.
—
10:30 a.m.
Ontario's vaccine booking system, which includes an online portal and phone line, is set to go live on Monday morning.
The province says residents aged 80 and older will be able to schedule their shots starting at 8 a.m.
They can do so either at www.ontario.ca/bookvaccine, or by phone at 1-888-999-6488.
The province says vaccines will be offered to other age groups starting in April when its immunization drive enters Phase 2.
Details of the provincial portal come as Ontario reports 1,747 new cases of COVID-19 and 15 virus-related deaths, though officials say the numbers are likely inflated by data catchup efforts.
—
This report by The Canadian Press was first published March 14, 2021.
The Canadian Press
Two dead in Tesla crash in Texas that was believed to be driverless
(Reuters) -Two men died after a Tesla vehicle, which was believed to be operating without anyone in the driver's seat, crashed into a tree on Saturday night north of Houston, authorities said.
"There was no one in the driver's seat," Sgt. Cinthya Umanzor of the Harris County Constable Precinct 4 said.
The 2019 Tesla Model S was traveling at a high rate of speed, when it failed to negotiate a curve and went off the roadway, crashing to a tree and bursting into flames, local television station KHOU-TV said.
After the fire was extinguished, authorities located 2 occupants in the vehicle, with one in the front passenger seat while the other was in the back seat of the Tesla, the report said, citing Harris County Precinct 4 Constable Mark Herman.
Tesla and the National Highway Traffic Safety Administration did not immediately respond to a request for comment.
The accident comes amid growing scrutiny over Tesla's semi-automated driving system following recent accidents and as it is preparing to launch its updated "full self-driving" software to more customers.
The U.S. auto safety agency said in March it has opened 27 investigations into crashes of Tesla vehicles; at least three of the crashes occurred recently.
Tesla CEO Elon Musk said in January that he expects huge profits from its full self-driving software, saying he is "highly confident the car will be able to drive itself with reliability in excess of human this year."
The self-driving technology must overcome safety and regulatory hurdles to achieve commercial success.
Umanzor said the two crash victims were born in 1962 and 1951.
(Reporting by Hyunjoo Jin in Berkeley, California and Kanishka Singh in Bengaluru; Additional reporting by David Shephardson in Washington)
Livid Russia expels 20 Czechs after blast blamed on Skripal suspects
By Gabrielle Tétrault-Farber and Robert Muller
MOSCOW/PRAGUE (Reuters) -Moscow expelled 20 Czech diplomats on Sunday in a confrontation over Czech allegations that two Russian spies accused of a nerve agent poisoning in Britain in 2018 were behind an earlier explosion at a Czech ammunition depot that killed two people.
Prague had on Saturday ordered out 18 Russian diplomats, prompting Russia to vow on Sunday to "force the authors of this provocation to fully understand their responsibility for destroying the foundation of normal ties between our countries".
Moscow gave the Czech diplomats just a day to leave, while Prague had given the Russians 72 hours.
The Czech Republic said it had informed NATO and European Union allies that it suspected Russia of causing the 2014 blast, and European Union foreign ministers were set to discuss the matter at their meeting on Monday.
The U.S. State Department commended Prague's firm response to "Russia's subversive actions on Czech soil".
The row is the biggest between Prague and Moscow since the end of decades of Soviet domination of eastern Europe in 1989.
It also adds to growing tensions between Russia and the West in general, raised in part by Russia's military build-up on its Western borders and in Crimea, which Moscow annexed from Ukraine in 2014, after a surge in fighting between government and pro-Russian forces in Ukraine's east.
Russia said Prague's accusations were absurd as it had previously blamed the blast at Vrbetice, 300 km (210 miles) east of the capital, on the depot's owners.
It called the expulsions "the continuation of a series of anti-Russian actions undertaken by the Czech Republic in recent years", accusing Prague of "striving to please the United States against the backdrop of recent U.S. sanctions against Russia".
ARMS SHIPMENT
Czech Prime Minister Andrej Babis said the attack had been aimed at a shipment to a Bulgarian arms trader.
"This was an attack on ammunition that had already been paid for and was being stored for a Bulgarian arms trader," he said on Czech Television.
He said the arms trader, whom he did not name, had later been the target of an attempted murder.
Bulgarian prosecutors charged three Russian men in 2020 with an attempt to kill arms trader Emilian Gebrev, who was identified by Czech media as the same individual. Reuters was unable to reach Gebrev for comment.
Czech police said two men using the names Alexander Petrov and Ruslan Boshirov had travelled to the Czech Republic days before the arms depot blast.
Those names were the aliases used by the two Russian GRU military intelligence officers wanted by Britain for the poisoning of former Russian spy Sergei Skripal and his daughter with the Soviet-era nerve agent Novichok in the English city of Salisbury in 2018. The Skripals survived, but a member of the public died.
The Kremlin denied involvement in that incident, and the attackers remain at large.
Czech interior and acting foreign minister Jan Hamacek said police knew about the two people from the beginning, "but only found out when the Salisbury attack happened that they are members of the GRU, that Unit 29155".
Hamacek said Prague would ask Moscow for assistance in questioning them, but did not expect it to cooperate.
"DANGEROUS AND MALIGN"
British Foreign Secretary Dominic Raab tweeted that the Czechs "have exposed the lengths that the GRU will go to in their attempts to conduct dangerous and malign operations".
A NATO official said the alliance would support the Czech Republic as it investigated Russia's "malign activities", which were part of a pattern of "dangerous behaviour".
"Those responsible must be brought to justice," added the official, who declined to be named.
The United States imposed sanctions against Russia on Thursday for interfering in last year's U.S. election, cyber hacking, bullying Ukraine and other actions, prompting Moscow to retaliate.
On Sunday, U.S. national security adviser Jake Sullivan said Washington had told Moscow "there will be consequences" if Alexei Navalny, the opposition figurehead who almost died last year after being given a toxin that Western experts say was Novichok, dies in prison, where he is on hunger strike.
The 2014 incident has resurfaced at an awkward time for Prague and Moscow.
The Czech Republic is planning to put the construction of a new nuclear power plant at its Dukovany complex out to tender.
Security services have demanded that Russia's Rosatom be excluded as a security risk, while President Milos Zeman and other senior officials have been putting Russia's case.
In a text message, Industry Minister Karel Havlicek, who was previously in favour of including Russia, told Reuters: "The probability that Rosatom will participate in the expansion of Dukovany is very low."
(Additional reporting by Jan Lopatka in Prague, Philip Blenkinsop in Brussels, Elizabeth Piper in London, Andrew Osborn in Moscow and Phil Stewart in WashingtonEditing by Kevin Liffey, Mark Heinrich, Alexandra Hudson)
Canada's immigration initiative for Hong Kong residents receives over 500 applications early on
By Kanishka Singh
(Reuters) – Canadian Prime Minister Justin Trudeau's special immigration initiative for Hong Kong residents received over 500 applications in its first three weeks, a spokesman for Canada's immigration ministry said on Friday.
In November, the Canadian government said it would make it easier for Hong Kong youth to study and work in Canada in response to new security rules imposed by China on the former British colony.
"In the first three weeks that the program was open (Feb. 8 to Feb. 28), IRCC (Immigration, Refugees and Citizenship Canada) received 503 applications for work permits and 10 applications for work permit extensions," press secretary Alexander Cohen said in an emailed statement.
"Canada shares the grave concerns of the international community over China's National Security Legislation and strongly supports the right to peaceful protest, freedom of expression and freedom of assembly", the statement added.
Canada said in February that Hong Kong graduates of Canadian universities could apply for a new category of three-year work permit from that month.
China imposed a new national security law in late June 2020 in Hong Kong, aimed at anything Beijing regards as subversion, secession or terrorism.
As China imposed the sweeping law, residents of the city moved tens of billions of dollars across the globe to Canada, where thousands were hoping to forge a new future.
Capital flows out of Hong Kong banks reaching Canada rose to their highest levels on record last year, with about C$43.6 billion ($34.87 billion) in electronic funds transfers (EFT) recorded by FINTRAC, Canada's anti-money-laundering agency, which receives reports on transfers above C$10,000.
The Hong Kong government has said the city has not seen significant capital outflows since the anti-government unrest first began in 2019.
Canada is a second home for many Hong Kong residents after their families moved to the Vancouver and Toronto areas ahead of the British handover of its former colony to China in 1997. After obtaining Canadian citizenship, many returned to Hong Kong, which is now home to about 300,000 Canadians – one of the largest Canadian communities abroad.
Canadian visa applications from Hong Kong, excluding visitors' visas, rose 10% to 8,121 in 2020.
($1 = 1.2503 Canadian dollars)
(Reporting by Kanishka Singh in Bengaluru; Editing by Matthew Lewis)