Midday fireball, boom thrill gazers from Ontario to Virginia – airdrietoday.com
SYRACUSE, N.Y. — A noontime boom that was heard and felt from southern Ontario to Virginia was likely caused by a disintegrating meteor, according to an organization in western New York that keeps track of such phenomena.
Witnesses across the area reported hearing the boom or seeing a fireball in the sky shortly after noon on Wednesday, said Robert Lunsford of the American Meteor Society in Geneseo. By 5 p.m., the organization had recorded 90 reports of the fireball seen in Maryland, Michigan, New York, Ontario, Pennsylvania and Virginia.
Police agencies and fire departments around central New York received 911 calls reporting a boom that shook windows, but clouds prevented sightings in much of the area. Since most reports of the boom were around Syracuse, that's likely where the meteor blew to bits, Lunsford said.
On the society's website, an observer in western New York reported the fireball was bright white with shades of yellow. An observer in Hagerstown, Maryland reported a fireball with red and orange sparks, smoke and a persistent train. A report from Welland, Ontario, described a long, bright green train.
"Sunny day so it looked like a gold metallic flash against the blue sky," said a report from Winchester, Virginia.
"Astonishing, amazing, still get goosebumps talking about it," wrote an observer in Port Dover, Ontario. "The train was flaming white, wide and long, no smoke."
"We tend to notice fireballs more at night because they stand out better, but it's not terribly unusual for very bright ones to be noticed during the day. It happens several times a year over populated areas," said Margaret Campbell-Brown, a member of the Meteor Physics Group at Western University in London, Ontario.
All fireballs, which are bright meteors, produce sound waves, sometimes detectable only by sensitive microphones, Campbell-Brown said by email. A large one may produce a thunderlike sonic boom with possible extra bangs from fragmentation, she said.
The Associated Press
How to watch SpaceX launch 100-plus satellites on a Falcon 9 rocket today – CNET
SpaceX will transform one of its Falcon 9 rockets into the space equivalent of a crowded Uber when it launches its Transporter-1 ride-share mission from Cape Canaveral in Florida as soon as Sunday. The payload for this mission includes a cornucopia of small satellites from government and commercial entities, along with 10 of SpaceX's own Starlink broadband satellites.
We learned Thursday that the cargo will include 48 SuperDove satellites for Planet Labs, bringing the total to a record-breaking 133 satellites in a single launch.
SpaceX has confirmed the total number of satellites in the ride-share payload. There was some last-minute shifting around after two DARPA satellites were accidentally damaged earlier this month at a processing facility. The Starlink satellites were also a last-minute addition. The payload includes several small spacecraft from Nanoracks and more from the German Aerospace Center (DLR), the US Department of Defense and many others.
The launch was originally scheduled for December, but has been postponed a handful of times, including from Saturday, when weather pushed it back to Sunday.
The Falcon 9 booster will be making its fifth flight and is expected to land on a droneship stationed in the Atlantic not long after flight. SpaceX is also likely to attempt to recover the fairing, or nose cone, a move that's becoming a more routine part of each mission.
The launch is set for as early as 7 a.m. PT (10 a.m. ET) with a 22-minute launch window. The entire mission will be livestreamed as usual by SpaceX. You can follow along below starting about 10 minutes before launch.
Follow CNET's 2021 Space Calendar to stay up to date with all the latest space news this year. You can even add it to your own Google Calendar.
SpaceX to launch dozens of satellites on Transporter-1 flight Sunday and you can watch it live – Space.com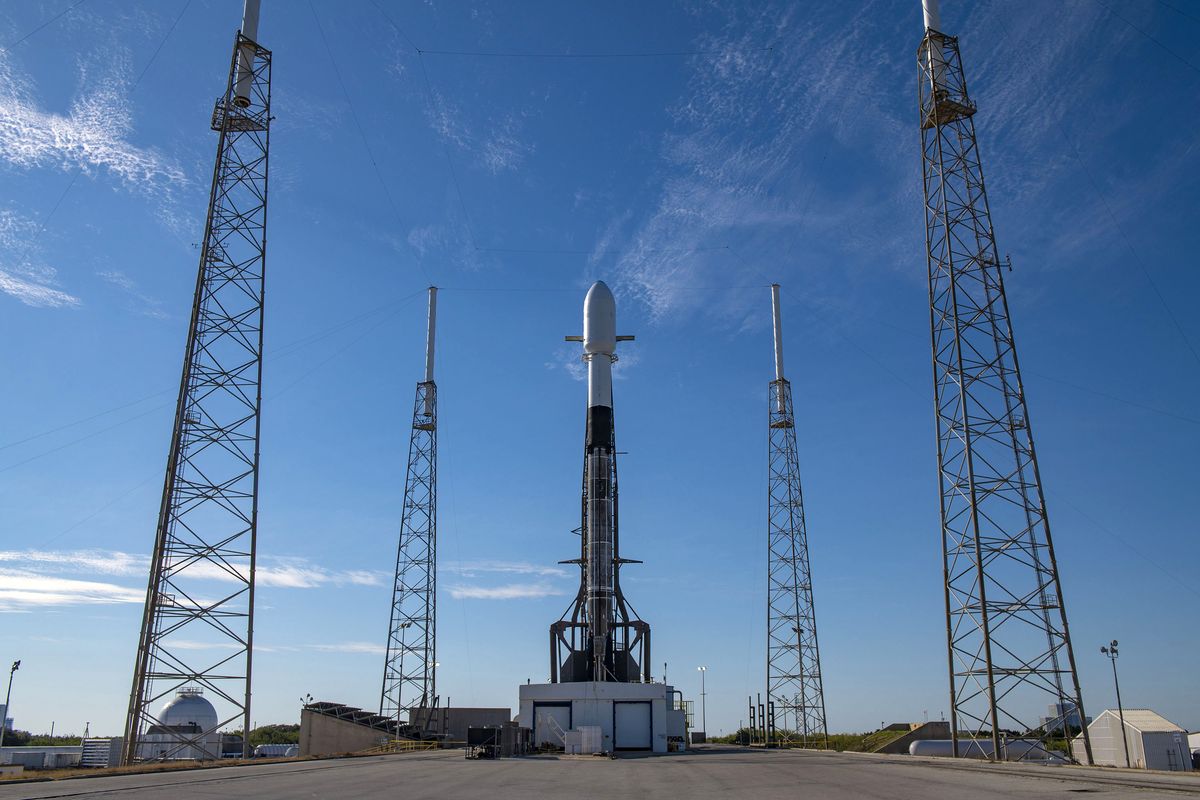 [embedded content]
Update for Jan. 23, 9:35 a.m. ET: Poor weather conditions forced SpaceX to scrub the launch this morning. The company is now targeting launch at 10 a.m. EST (1500 GMT) liftoff on Sunday, Jan. 24. You can read our new story here.
Original story:
CAPE CANAVERAL, Fla. — SpaceX is preparing one of its veteran rockets to launch 143 satellites into space on Saturday (Jan. 23). You can watch the fiery action live online.
A two-stage Falcon 9 rocket flight is scheduled to take off from Space Launch Complex 40 at Cape Canaveral Space Force Station here in Florida. Liftoff is expected during a one-hour window that opens at 9:40 a.m. EST (1440 GMT).
Perched atop the 230-foot-tall (70 meters) launcher will be dozens of satellites as part of a dedicated rideshare mission. This cosmic carpool, known as Transporter-1, will also be ferrying 10 of the company's own Starlink satellites into space and depositing them in a polar orbit — a first for the growing network of broadband satellites. Other payloads include 48 Earth-observing SuperDove satellites for Planet and one small nanosatellite called "Charlie" for Aurora Insight.
You'll be able to watch the launch action live here and on the Space.com homepage, courtesy of SpaceX, or you can watch directly from SpaceX here about 15 minutes before liftoff.
Related: See the evolution of SpaceX's rockets in pictures
Saturday's launch marks the third mission of 2021 for SpaceX and the second in just two days from Florida's Space Coast. The California-based rocket manufacturer launched a different Falcon 9 on a record-breaking flight on Wednesday (Jan. 20) to deliver a full stack of 60 Starlink satellites into orbit.
The booster used on that mission became the first in SpaceX's fleet of frequent fliers to launch and land eight times. (The previous record was seven, which was held by two different first-stage boosters.)
Following liftoff on Saturday, the Transporter-1 Falcon 9 rocket's first stage is expected to land on SpaceX's drone ship "Of Course I Still Love You," which is waiting out in the Atlantic. If successful, it will mark the 73rd recovery of a first-stage booster for SpaceX.
It will also mark the first catch of the year for the veteran drone ship, which has sat out the past two missions while being refurbished.
SpaceX's very big year: A 2020 of astronaut launches, Starship tests & more
The Falcon 9 rocket for the Transporter-1 launch is a four-time flier and a record-setter as well. Known as B1058, this flight proven booster will embark on its fifth flight and, if all goes according to plan, will be able to stick its landing at sea.
B1058 made history in May when it launched two NASA astronauts — Doug Hurley and Bob Behnken — to the International Space Station on the first crewed flight to launch from U.S. soil since the retirement of the space shuttle program in 2011.
Emblazoned with NASA's iconic worm logo, the booster also ferried a communications satellite for South Korea's military, a batch of Starlink satellites and a Dragon cargo capsule to the ISS for SpaceX's 21st cargo resupply mission.
For its next mission, the veteran will serve as a kind of space Uber, delivering a group of small satellites into orbit as part of SpaceX's rideshare program, which aims to help smaller satellites get into space by sharing a ride much like an Uber pool.
SpaceX announced the program in August 2020, offering rides on a Falcon for $1 million a pop. The launch slots are booked through the company's website and are offered on regular intervals approximately four times per year.
Rideshares missions are not exactly new for SpaceX as the company launched more than 60 satellites from its California launch pad in December 2018. That mission, dubbed SSO-A, delivered a small armada of satellites into low-Earth orbit through a carefully choreographed orbital ballet so that the satellites did not collide with one another.
Since then, SpaceX has ferried other payloads to space on a few of its Starlink missions. Those missions included small cubesat satellites for Planet and BlackSky.
SpaceX's two net-equipped boats — called GO Ms. Tree and GO Ms. Chief — will be part of the recovery team deployed for this mission. They will attempt to recover the two pieces of the rocket's nose cone, known as the payload fairing, after they fall back to Earth.
The dynamic duo supported the Starlink mission earlier this week and are currently en route to the Transporter-1 mission's designated landing zone. (Each fairing half is equipped with parachutes and on board navigation software that steers it to a specific landing zone out in the Atlantic Ocean.)
For the Starlink mission, the boats scooped the pieces out of the water and will likely do the same thing for this mission. That determination will be made officially on launch day.
Currently, weather forecasts predict an 60% chance of good conditions for the launch opportunity on Saturday, with the only weather concerns being the potential for thick clouds over the launch site.
Follow Amy Thompson on Twitter @astrogingersnap. Follow us on Twitter @Spacedotcom or Facebook.
Hot enough for you? 2020, 2016 tie for warmest years on record – NewmarketToday.ca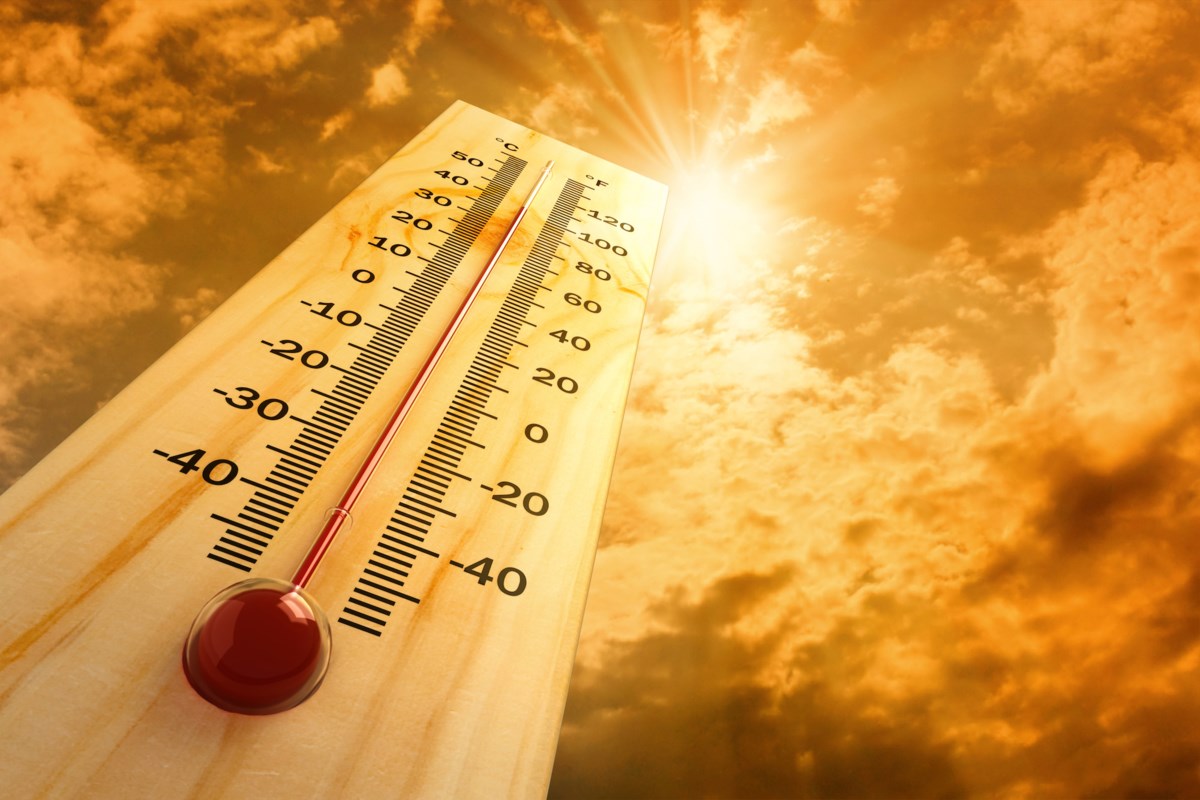 It's official: 2020 was tied with 2016 as the warmest year on record, the European Union's Copernicus Climate Change Service (C3S) is reporting.
Last year, 2020, matches the 2016 record despite the cooling effects of a La Niña event whereas 2016 began with a strong warming El Niño.
The six years beginning in 2015 are the hottest six years and 2011 to 2020 was the warmest decade recorded. 2020 was 0.6°C warmer than the baseline 1981-2010 reference period and 1.25°C above pre-industrial temperatures.
Some of the largest annual temperature rises occurred in the Arctic and northern Siberia regions, with temperatures reaching over 6°C higher than the baseline in some areas.
There was an unusually active wildfire season in Northern Ontario, with that released a record 244 megatonnes of carbon dioxide in 2020, more than a third higher than the 2019 record. Arctic sea ice was significantly lower than average during the second half of the year with the lowest extent of sea ice on record for the months of July and October.
"2020 stands out for its exceptional warmth in the Arctic and a number of tropical storms in the North Atlantic," commented Carlo Buontemp, director of C3S. "It is no surprise that the last decade was the warmest on record, and is yet another reminder of the urgency of ambitious emissions reductions to prevent adverse climate impacts in the future."
Concentrations of atmospheric carbon dioxide continued to rise despite the approximately seven percent reduction of fossil fuel carbon dioxide emissions due to COVID-19 pandemic lockdowns around the world.
An initial pandemic-related 17 per cent reduction in emissions was followed by record high carbon dioxide levels in May. While the overall rise was slightly less than in 2019, scientists warn this should not be cause for complacency. Until net global emissions are reduced to zero, carbon dioxide will continue to accumulate and drive further climate change, said Vincent-Henri Peach, director of the Copernicus Atmosphere Monitoring Service.
Countries that signed onto the 2015 Paris climate agreement committed to limiting warming by no more than 1.5°C with a goal of less than 2°C. Scientists say this will require countries to commit to a more rapid transition away from fossil fuel dependency by investing in renewable energy.
"The extraordinary climate events of 2020 and the data from the C3S show us that we have no time to lose," said Matthias Petschke of the European Commission's Directorate-General for Defence Industry and Space. "We must come together as a global community, to ensure a just transition to a net zero future. It will be difficult, but the cost of inaction is too great."
– Lori Thompson, Local Journalism Initiative, Manitoulin Expositor