Polish woman claims to be Madeleine McCann, shares 'proof' on social media – Global News
A Polish woman has garnered viral attention over claims that she may be Madeleine McCann, the missing British girl who disappeared from a Portuguese resort in 2007 when she was three years old.
In an attempt to prove her claims, Julia Wendell, 21, has posted numerous pieces of "evidence" to social media, most of which are side-by-side comparisons of similar physical characteristics between herself and young McCann.
This week, Wendell claimed that after hearing her social media cries, the McCann parents, Kate and Gerry McCann, have asked her to take a DNA test.
Neither London's Metropolitan Police — who are still investigating McCann's disappearance — nor the McCann family have commented publicly on Wendell's claims.
The crux of Wendell's "proof" regarding physical resemblance revolves around McCann's rare eye disorder, one Wendell claims to share. When McCann went missing, a coloboma abnormality in her right eye was used as a major identifying feature. (A coloboma is a hole in the structure of the eye, often causing a visible tear or hole.)
Wendell also claims to have the same dimple as McCann, and several similarly located moles and freckles.
In side-by-side childhood photos of her and McCann, Wendell even said she had similar teeth gapping.
This week, Wendell wrote on social media that a past police sketch of a potential suspect from the case (found on the Find Madeleine website) resembles her own past abuser.
Wendell, who claims to be of sound mind, has said she is not sure about her identity and does not have many memories of her childhood. Her father, mother and grandmother have allegedly "shunned" Wendell for claiming to be McCann and have declined to take any form of DNA testing or supply her birth certificate.
She has shared baby photos provided by her grandmother to social media but said she cannot personally accept them as legitimate.
If alive, Madeleine would be 19 years old. Though Wendell is 21, she fears her age may be incorrect.
1:52
Madeleine McCann presumed dead by German authorities
The response to Wendell's claims online has been intensely polarizing. Many are calling for London's Metropolitan Police to investigate her claims, while others accuse Wendell of being a malicious fraudster.
According to the New Zealand Herald, several of Wendell's critics claim she has been identified online with several last names, including Faustyna, Wendell and Wandelt.
The disappearance of Madeleine McCann
On May 3, 2007, three-year-old McCann went missing from a hotel room in Praia da Luz, Portugal, while on vacation with her parents. Kate and Gerry McCann were dining with friends at a nearby tapas bar, leaving Madeleine and her two siblings asleep in their bedroom on the evening she disappeared.
Her disappearance launched a cross-country investigation and resulted in an international media frenzy.
For over a decade, Portuguese, English and German police forces have collaborated in an attempt to locate McCann and her kidnapper.
Last year, German authorities said "new evidence" connected German native Christian Brückner to McCann's murder. Brückner is a convicted rapist, but he has yet to be charged in this case. He lived in the Praia da Luz area from 1995 to 2007.
Brückner is serving a seven-year prison sentence for raping a 72-year-old woman in 2005 in the same area where Madeleine went missing. He has also been convicted of drug charges
It was the first time a formal suspect had been named in the McCann case since Madeleine's parents were declared such in 2007. They were later cleared of suspicion in 2008.
In June 2020, German police said that Madeleine is assumed dead but British authorities continue to treat her disappearance as a missing person case.
— With files from Global News' Kathryn Mannie
&copy 2023 Global News, a division of Corus Entertainment Inc.
Myanmar military dissolves Suu Kyi's NLD party: State media – Al Jazeera English
BREAKING,
Party of Myanmar leader Aung San Suu Kyi among 40 political parties dissolved after failing to meet registration deadline, according to state television.
Myanmar's military-controlled election commission has announced that the National League for Democracy Party (NLD) would be dissolved for failing to re-register under a new electoral law, according to state television.
The NLD led by Nobel laureate Aung San Suu Kyi was among 40 political parties dissolved on Tuesday after they failed to meet the ruling military's registration deadline for an election, according to state television.
In a nightly news bulletin, Myawaddy TV announced the NLD among those who had not signed up to the election and were therefore automatically disbanded. The NLD has said it would not contest what it calls an illegitimate election.
The army carried out a coup in February 2021 after the NLD won the November 2020 parliamentary elections and subsequently jailed its leader Suu Kyi.
Suu Kyi, 77, is serving prison sentences totaling 33 years after being convicted in a series of politically tainted prosecutions brought by the military. Her supporters say the charges were contrived to keep her from actively taking part in politics.
The party won a landslide victory in the 2020 general election, but less than three months later, the army kept Suu Kyi and all the elected lawmakers from taking their seats in parliament.
The army said justified the coup saying there was a massive poll fraud, though independent election observers did not find any major irregularities.
Some critics of Senior General Min Aung Hlaing, who led the takeover and is now Myanmar's top leader, believe he acted because the vote thwarted his own political ambitions.
No date has been set for the new polls. They had been expected by the end of July, according to the army's own plans.
But in February, the military announced an unexpected six-month extension of its state of emergency, delaying the possible legal date for holding an election.
It said security could not be assured. The military does not control large swaths of the country, where it faces widespread armed resistance to its rule.
This is a breaking story. More to follow.
Gautam Adani acquires 49% in Quintillion Business Media for Rs 48 crore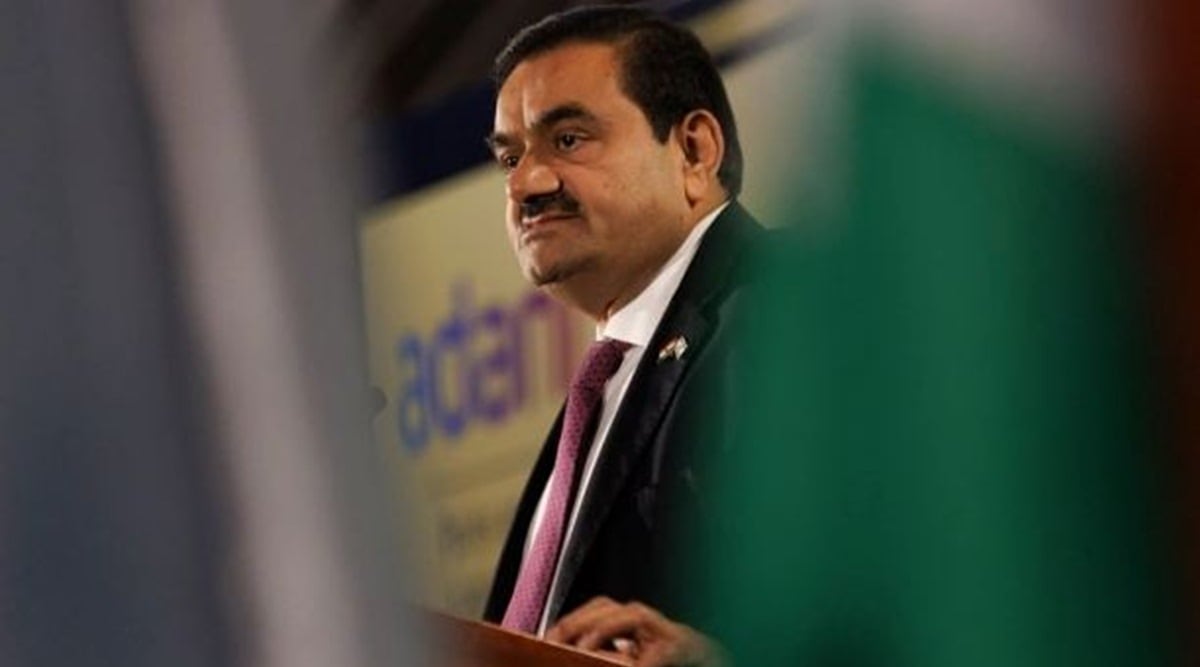 Billionaire Gautam Adani's AMG Media Networks has acquired about a 49 per cent stake in Raghav Bahl-curated digital business news platform Quintillion Business Media Pvt Ltd for about Rs 48 crore.
In a stock exchange filing, Adani Enterprises Ltd said its subsidiary AMG Media Networks Ltd has completed the acquisition which was originally announced in May last year.
The transaction was completed on March 27 for "Rs 47.84 crore", it said.
Quintillion Business Media runs the news platform Bloomberg Quint, now called BQ Prime.
Adani group had set up AMG Media Networks for its foray into businesses of "publishing, advertising, broadcasting, distribution of content over different types of media networks".
In May last year, it had signed a shareholders' agreement with Quintillion Media Ltd (QML) and QBML.
In September 2021, it hired veteran journalist Sanjay Pugalia to lead its media company Adani Media Ventures.
Twitter source code partially leaked online, court filing says
GitHub removed code shared without permission after request by social media giant, court filing says.
Twitter's source code has partially leaked online, according to a legal filing by the social media giant.
Twitter asked GitHub, an online software development platform, to remove the code after it was posted online without permission earlier this month, the legal document filed in the US state of California showed on Sunday.
GitHub complied with Twitter's request to remove the code after the social media company on March 24 issued a subpoena to identify a user known as "FreeSpeechEnthusiast", according to the filing with the US District Court of the Northern District of California. San Francisco-based Twitter noted in the filing that the postings infringe on the platform's intellectual property rights.
The filing was first reported by The New York Times.
The leak of the code is the latest hiccup at the social media giant since its purchase by Elon Musk, whose tenure has been marked by mass layoffs, outages, sweeping changes to content moderation and heated debate about the proper balance between free speech and online safety.
Musk, who bought Twitter for $44bn last October, said recently that Twitter would open the source code used to recommend tweets on March 31. Musk, who also runs Tesla and several other companies, said the platform's algorithm was overly complex and predicted people would find "many silly things" once the code was made public. It is not clear if the leaked source relates to the code used to recommend tweets.
"Providing code transparency will be incredibly embarrassing at first, but it should lead to rapid improvement in recommendation quality," he wrote on Twitter. "Most importantly, we hope to earn your trust."