SpaceX to begin its 2021 launch campaign Thursday evening – Ars Technica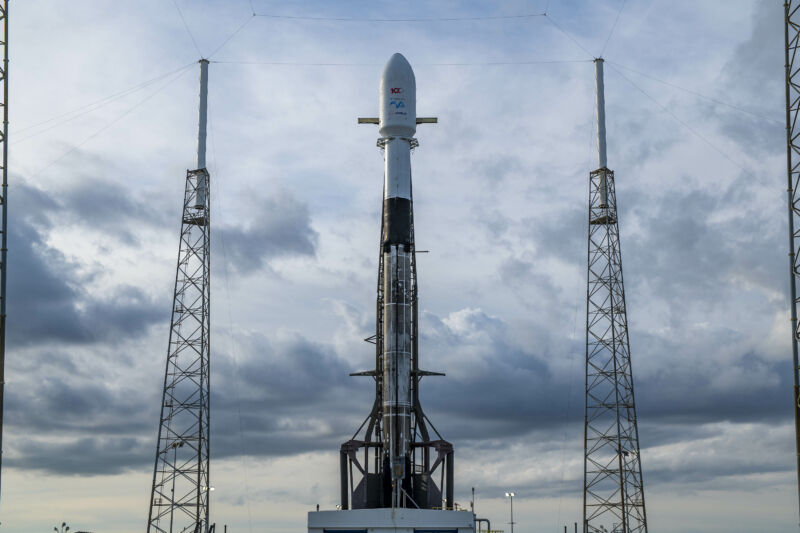 SpaceX will seek to kick off what promises to be a busy year of launches on Thursday evening, when a Falcon 9 rocket is scheduled to launch the Turksat 5A communications satellite. The 3.4-ton satellite will be deployed into a geostationary transfer orbit.
The launch will take place from Space Launch Complex 40 at Cape Canaveral Space Force Station in Florida. The mission has a four-hour launch window that opens at 8:28pm ET (01:28 UTC Friday), with a backup opportunity a day later. The weather forecast is generally favorable, with a 70 percent chance of "go" conditions on Thursday.
The mission will use previously flown hardware for both the rocket's first stage, as well as the payload fairing. This will be the fourth flight of this booster core, which previously launched a GPS III satellite for the US Space Force in June 2020 as well as two Starlink missions for SpaceX, most recently on October 24. Each half of this mission's payload fairings has also flown one earlier mission.
This launch continues the trend of SpaceX using increasingly experienced first-stage rockets for commercial missions. In December, for example, the company flew a communications satellite for Sirius on the seventh flight of a first stage.
In an interview, SpaceX president and COO Gwynne Shotwell told Ars that customers are confident in "flight proven" rockets and that it's typically left to SpaceX to determine the best rocket for each mission. "You're buying a launch service, and we will provide you the best vehicle that we can in the timeframe that you need to fly," Shotwell said she tells customers. "And we basically put the control for the most part in our hands."
It's not clear how many Falcon 9 rockets SpaceX will launch in 2021, but barring catastrophe, that number will be high. Amid the pandemic in 2020, SpaceX managed to set a record for total launches, with 26. The company will likely eclipse that with several missions each for NASA, the Department of Defense, and commercial customers on top of its own plans to build out its Starlink Internet constellation and provide service to more US households and businesses.
The Turksat 5A mission will be webcast, with the stream below beginning about 15 minutes prior to liftoff.
Twenty new COVID cases in New Brunswick as Edmundston region enters lockdown – Burnaby Now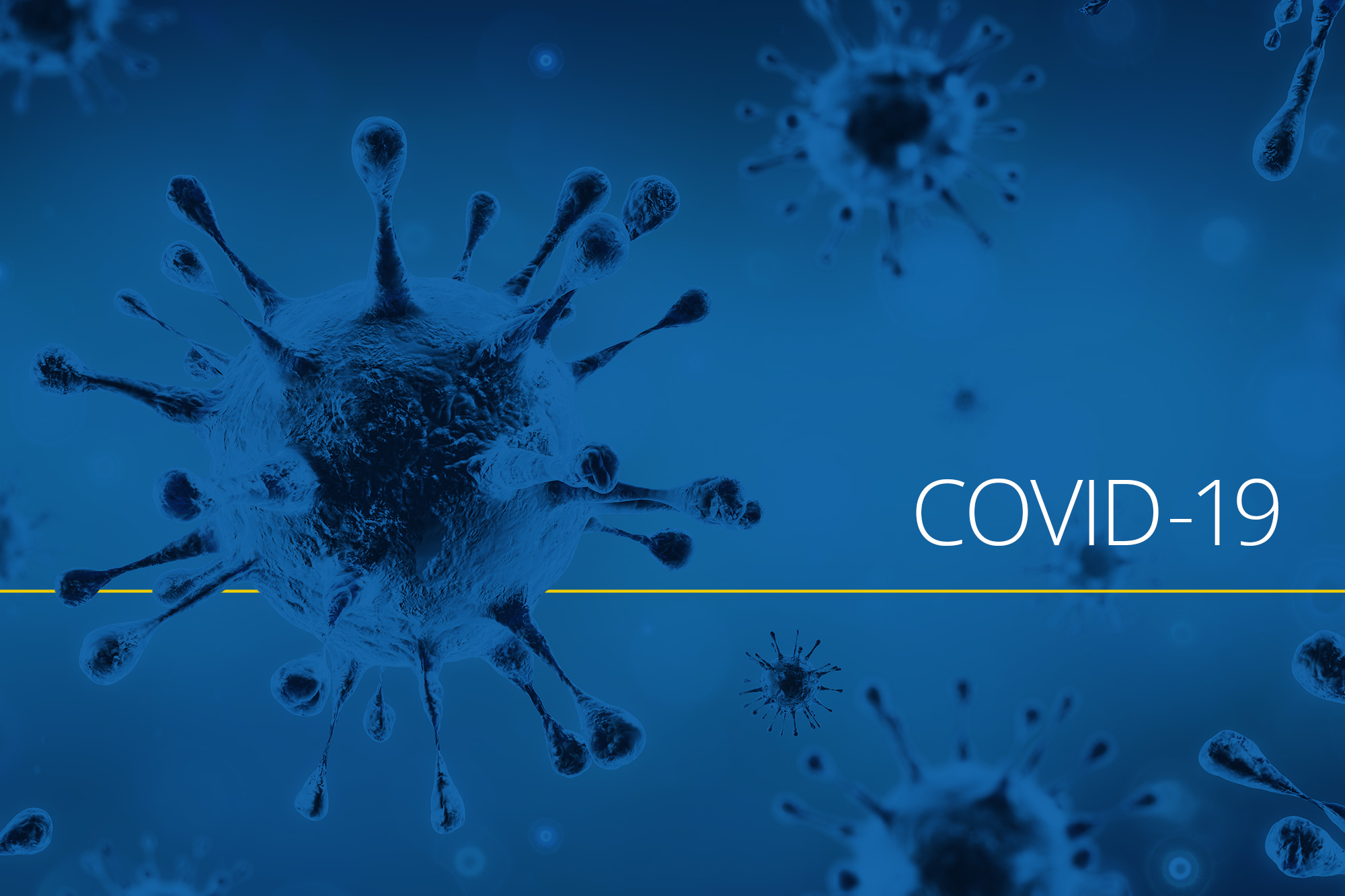 FREDERICTON — Public Health officials in New Brunswick reported another 20 cases of COVID-19 in the province Sunday, just hours after one of the province's hardest-hit areas began a 14-day lockdown.
Nine of the new cases are in the newly locked-down Edmundston region which now has 144 of the province's 334 active cases.
Ten of the new cases are in the Moncton region and there is one new case in the Miramichi area.
Health officials say the Edmundston lockdown is needed to curb a rise in daily infections that they fear is about to get out of control.
As of now, non-essential travel is prohibited in and out of the area, which borders Maine and Quebec's Bas-St-Laurent region.
The order also forces non-essential businesses, schools and public spaces to close, including outdoor ice rinks and ski hills.
Provincial officials say they will evaluate the situation in the region every seven days, and cabinet may extend the lockdown if necessary.
New Brunswick has had 1,124 COVID-19 cases and 13 related deaths since the pandemic began.
Five people are in hospital, including two in intensive care.
"We will be more confident in our decision making, and zone restrictions are more likely to be eased, if more New Brunswickers, in all health zones, who have symptoms get tested," Dr. Jennifer Russell, chief medical officer of health, said Sunday in a statement.
The Fredericton, Saint John and Moncton regions are in the red level of the province's pandemic recovery plan, with the rest of the province at the orange level.
A handful of schools in the province are also poised to make the move to remote learning amid the surge in local infections.
Monday will be an operational response day at Andover Elementary School, Perth-Andover Middle School and Southern Victoria High School in Perth-Andover, as well as Donald Fraser Memorial School and Tobique Valley High School in Plaster Rock.
Students in those schools will learn from home starting Tuesday.
This report by The Canadian Press was first published Jan. 24, 2021.
The Canadian Press
VIDEO: Why Nova Scotia health officials are testing for COVID-19 in a community that's largely been spared from the virus – SaltWire Network
Over the weekend of Jan. 16-17, people in the Bridgewater, N.S. area were offered rapid COVID-19 testing for the first time since the province introduced the process last fall.
In the video above, Dr. John Ross speaks to SaltWire's Sheldon MacLeod about why Nova Scotia health officials are looking for the virus in a community that has been mostly free of infections, even during the height of the outbreaks in the province.
RELATED:
Edmundston hospital under pressure; province reports 20 new cases – Yahoo News Canada
The Canadian Press
The latest numbers of confirmed COVID-19 cases in Canada as of 4:00 a.m. ET on Sunday Jan. 24, 2021. There are 737,407 confirmed cases in Canada. _ Canada: 737,407 confirmed cases (65,750 active, 652,829 resolved, 18,828 deaths).*The total case count includes 13 confirmed cases among repatriated travellers. There were 5,957 new cases Saturday from 101,130 completed tests, for a positivity rate of 5.9 per cent. The rate of active cases is 174.92 per 100,000 people. Over the past seven days, there have been a total of 41,703 new cases. The seven-day rolling average of new cases is 5,958. There were 206 new reported deaths Saturday. Over the past seven days there have been a total of 1,100 new reported deaths. The seven-day rolling average of new reported deaths is 157. The seven-day rolling average of the death rate is 0.42 per 100,000 people. The overall death rate is 50.09 per 100,000 people. There have been 16,996,450 tests completed. _ Newfoundland and Labrador: 398 confirmed cases (10 active, 384 resolved, four deaths). There was one new case Saturday from 146 completed tests, for a positivity rate of 0.68 per cent. The rate of active cases is 1.92 per 100,000 people. Over the past seven days, there has been three new case. The seven-day rolling average of new cases is zero. There have been no deaths reported over the past week. The overall death rate is 0.77 per 100,000 people. There have been 77,472 tests completed. _ Prince Edward Island: 110 confirmed cases (seven active, 103 resolved, zero deaths). There were zero new cases Saturday from 418 completed tests, for a positivity rate of 0.0 per cent. The rate of active cases is 4.46 per 100,000 people. Over the past seven days, there have been a total of six new cases. The seven-day rolling average of new cases is one. There have been no deaths reported over the past week. The overall death rate is zero per 100,000 people. There have been 88,407 tests completed. _ Nova Scotia: 1,570 confirmed cases (22 active, 1,483 resolved, 65 deaths). There were five new cases Saturday from 721 completed tests, for a positivity rate of 0.69 per cent. The rate of active cases is 2.26 per 100,000 people. Over the past seven days, there have been a total of 20 new cases. The seven-day rolling average of new cases is three. There have been no deaths reported over the past week. The overall death rate is 6.69 per 100,000 people. There have been 200,424 tests completed. _ New Brunswick: 1,087 confirmed cases (332 active, 742 resolved, 13 deaths). There were 30 new cases Saturday from 1,031 completed tests, for a positivity rate of 2.9 per cent. The rate of active cases is 42.74 per 100,000 people. Over the past seven days, there have been a total of 203 new cases. The seven-day rolling average of new cases is 29. There were zero new reported deaths Saturday. Over the past seven days there has been one new reported death. The seven-day rolling average of new reported deaths is zero. The seven-day rolling average of the death rate is 0.02 per 100,000 people. The overall death rate is 1.67 per 100,000 people. There have been 133,199 tests completed. _ Quebec: 250,491 confirmed cases (17,763 active, 223,367 resolved, 9,361 deaths). There were 1,631 new cases Saturday from 8,857 completed tests, for a positivity rate of 18 per cent. The rate of active cases is 209.35 per 100,000 people. Over the past seven days, there have been a total of 11,746 new cases. The seven-day rolling average of new cases is 1,678. There were 88 new reported deaths Saturday. Over the past seven days there have been a total of 423 new reported deaths. The seven-day rolling average of new reported deaths is 60. The seven-day rolling average of the death rate is 0.71 per 100,000 people. The overall death rate is 110.32 per 100,000 people. There have been 2,695,925 tests completed. _ Ontario: 250,226 confirmed cases (25,263 active, 219,262 resolved, 5,701 deaths). There were 2,662 new cases Saturday from 69,403 completed tests, for a positivity rate of 3.8 per cent. The rate of active cases is 173.43 per 100,000 people. Over the past seven days, there have been a total of 18,918 new cases. The seven-day rolling average of new cases is 2,703. There were 87 new reported deaths Saturday. Over the past seven days there have been a total of 412 new reported deaths. The seven-day rolling average of new reported deaths is 59. The seven-day rolling average of the death rate is 0.4 per 100,000 people. The overall death rate is 39.14 per 100,000 people. There have been 8,895,862 tests completed. _ Manitoba: 28,260 confirmed cases (3,261 active, 24,204 resolved, 795 deaths). There were 171 new cases Saturday from 1,998 completed tests, for a positivity rate of 8.6 per cent. The rate of active cases is 238.12 per 100,000 people. Over the past seven days, there have been a total of 1,118 new cases. The seven-day rolling average of new cases is 160. There were two new reported deaths Saturday. Over the past seven days there have been a total of 36 new reported deaths. The seven-day rolling average of new reported deaths is five. The seven-day rolling average of the death rate is 0.38 per 100,000 people. The overall death rate is 58.05 per 100,000 people. There have been 448,638 tests completed. _ Saskatchewan: 21,643 confirmed cases (3,196 active, 18,200 resolved, 247 deaths). There were 305 new cases Saturday from 1,326 completed tests, for a positivity rate of 23 per cent. The rate of active cases is 272.12 per 100,000 people. Over the past seven days, there have been a total of 1,928 new cases. The seven-day rolling average of new cases is 275. There were eight new reported deaths Saturday. Over the past seven days there have been a total of 37 new reported deaths. The seven-day rolling average of new reported deaths is five. The seven-day rolling average of the death rate is 0.45 per 100,000 people. The overall death rate is 21.03 per 100,000 people. There have been 327,151 tests completed. _ Alberta: 119,757 confirmed cases (9,987 active, 108,258 resolved, 1,512 deaths). There were 643 new cases Saturday from 12,969 completed tests, for a positivity rate of 5.0 per cent. The rate of active cases is 228.47 per 100,000 people. Over the past seven days, there have been a total of 4,387 new cases. The seven-day rolling average of new cases is 627. There were 12 new reported deaths Saturday. Over the past seven days there have been a total of 110 new reported deaths. The seven-day rolling average of new reported deaths is 16. The seven-day rolling average of the death rate is 0.36 per 100,000 people. The overall death rate is 34.59 per 100,000 people. There have been 3,061,844 tests completed. _ British Columbia: 63,484 confirmed cases (5,901 active, 56,455 resolved, 1,128 deaths). There were 508 new cases Saturday from 4,088 completed tests, for a positivity rate of 12 per cent. The rate of active cases is 116.36 per 100,000 people. Over the past seven days, there have been a total of 3,367 new cases. The seven-day rolling average of new cases is 481. There were nine new reported deaths Saturday. Over the past seven days there have been a total of 81 new reported deaths. The seven-day rolling average of new reported deaths is 12. The seven-day rolling average of the death rate is 0.23 per 100,000 people. The overall death rate is 22.24 per 100,000 people. There have been 1,044,931 tests completed. _ Yukon: 70 confirmed cases (zero active, 69 resolved, one deaths). There were zero new cases Saturday from six completed tests, for a positivity rate of 0.0 per cent. Over the past seven days, there have been a total of zero new cases. The seven-day rolling average of new cases is zero. There have been no deaths reported over the past week. The overall death rate is 2.45 per 100,000 people. There have been 6,216 tests completed. _ Northwest Territories: 31 confirmed cases (seven active, 24 resolved, zero deaths). There were zero new cases Saturday from 105 completed tests, for a positivity rate of 0.0 per cent. The rate of active cases is 15.62 per 100,000 people. Over the past seven days, there have been a total of six new cases. The seven-day rolling average of new cases is one. There have been no deaths reported over the past week. The overall death rate is zero per 100,000 people. There have been 9,064 tests completed. _ Nunavut: 267 confirmed cases (one active, 265 resolved, one deaths). There was one new case Saturday from 62 completed tests, for a positivity rate of 1.6 per cent. The rate of active cases is 2.58 per 100,000 people. Over the past seven days, there has been one new case. The seven-day rolling average of new cases is zero. There have been no deaths reported over the past week. The overall death rate is 2.58 per 100,000 people. There have been 7,241 tests completed. This report was automatically generated by The Canadian Press Digital Data Desk and was first published Jan. 24, 2021. The Canadian Press